Elíseo is committed to carry out its reform plan until the end of the threat of new mobilizations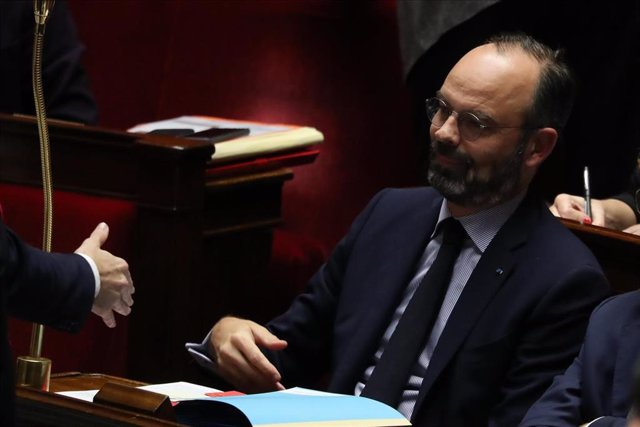 The Prime Minister of France, Edouard Phillipe – Henri Szwarc
PARIS, Dec 8 (Reuters / EP) –
French Prime Minister Edouard Philippe has pledged this Sunday to complete his current pension reform to prevent a more "brutal" modification in the future, in a decision that has the full opposition of the CGT union, according to Both parties have stated in interviews published today.
"I am determined to complete this pension reform and will do so with respect, and I will address people's concerns about it," Philippe told the weekly 'Le Journal du Dimanche'. "If we do not implement a comprehensive, serious and progressive reform today, someone else will do it tomorrow. And it will be brutal," he added three days after presenting a detailed summary of the reform plan.
On the contrary, the leader of the GCT, Philippe Martínez, has assured that his union will maintain the protests until the government leaves the reform. "We will continue until the plan is withdrawn," he added to the same newspaper. "I want (Philippe) to hear people's anger. Let them say that only idiots never change their minds. Let them return to the starting point," Martinez added.
Macron wants to introduce a pension system with equal rights for all and eliminate a set of subsystems under which some workers of SNCF, RATP and other institutions can retire in the early fifties, a decade ahead of others.
Macron thus aspires to unify the more than 40 schemes currently contemplated by a single framework that, according to the president, would favor equality among workers.
Among the concerns expressed by the unions is that the calculation of pensions is made by virtue of the income earned throughout working life and the suspension of early retirement plans for officials such as public transport workers and medical personnel, although the Government has not yet You have completed your project.
The unions are planning new demonstrations for this Tuesday, after Thursday's first march in Paris, when 65,000 people marched in the capital, to which almost a million more were added across the country, according to police figures.