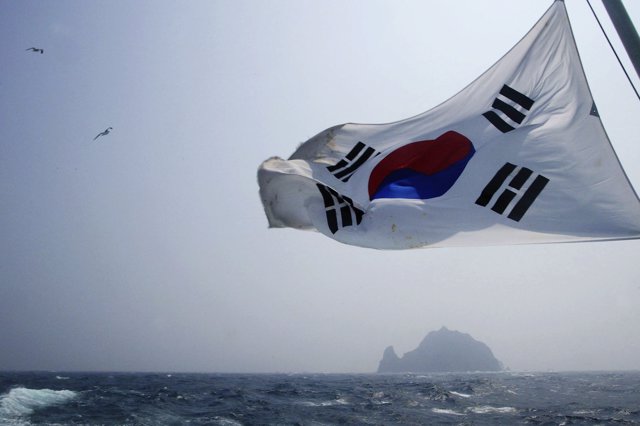 A South Korean flag flies from a South Korean coast – GETTY
SEOUL, Dec. 2 (Reuters / EP) –
Eleven North Korean defectors trying to reach South Korea have been detained in Vietnam since November 23 and have asked for help to prevent them from being repatriated to their country, a group of South Korean activists reported Monday.
The three North Korean men and eight women were arrested by border guards in northern Vietnam two days after arriving in the country from China and remain detained in the city of Lang Son, the Justice for North Korea group said in a statement , based in Seoul.
The president of this group that supports North Korean asylum seekers, Peter Jung, has said that deserters have asked for help from the South Korean Embassy in Hanoi and that they don't know what has happened to them since Friday.
Jung said that the silence of the South Korean Embassy has led his organization to publicly denounce what happened, in fear that the lack of international response may lead to the forced repatriation of the eleven North Korean defectors.
The Ministry of Foreign Affairs of South Korea has said it is aware of the case and has been in contact with the Government of Vietnam to try to prevent deserters from being repatriated to North Korea.
"Our Government has been making the necessary efforts to ensure that North Korean defectors living abroad are sent to a desired location and have not been forcibly repatriated," the South Korean Foreign Ministry said in a statement.
The president of South Korea, Moon Jae In, has been trying to make diplomatic advances with North Korea and his Government has received criticism from groups such as the one led by Jung, considering he is not doing enough to help North Koreans who have decided in recent months to leave his country.
In November, South Korea expelled two fishermen from North Korea suspected of killing 16 companions before crossing the border to reach the neighboring country and having stopped them to interrogate them.
The decision of the South Korean authorities caused criticism of the Moon Government and caused discomfort among some deserters, who maintain that fishermen should have been tried in South Korean territory because in North Korea they are exposed to torture and even to be executed.
According to data updated until September by the Unification Ministry of South Korea, at least 771 North Korean defectors have entered South Korea in 2019. Some 33,000 defectors from North Korea live in the neighboring country.