Electoral violence raises almost 60,000 Cameroonian refugees in Nigeria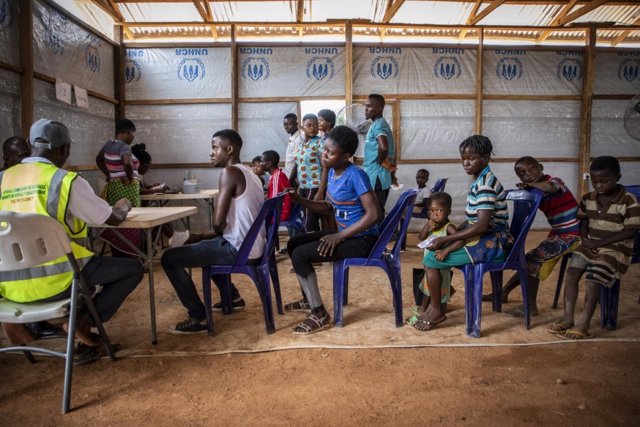 Cameroonian refugees arriving in Nigeria in April 2019 – UNHCR / WILL SWANSON – Archive
MADRID, Feb. 13 (EUROPE PRESS) –
Nearly 8,000 Cameroonians have fled to Nigeria to escape the violence unleashed in areas of northern Cameroon on the occasion of recent parliamentary and local elections, bringing the refugees to Nigerian territory to almost 60,000, according to a new UN balance sheet.
The UN High Commissioner for Refugees (UNHCR) has detected a surge in displacements in recent weeks and "expects more arrivals", as there are people in remote areas who are moving towards the border with Nigeria. The agency estimates that in the Northwest and Southwest regions of Cameroon there are also 679,000 internally displaced.
Anglophone separatists announced in December an intensification of their actions in the Northwest and Southwest regions of Cameroon, which resulted in an escalation of attacks that also resulted in abuses by security forces, as rights defenders have reported. Humans like Amnesty International and Human Rights Watch (HRW).
Those who have arrived in Nigerian territory in recent weeks, some of them with gunshot wounds, have realized the violence they have left behind. Communities and local authorities provide these people with first aid "who have left everything behind," but UNHCR also works to ensure assistance.
"We work with the Nigerian authorities to ensure that refugees can access shelter and basic services," said 'number two' of the organization in Nigeria, Roger Hollo, who has called for redoubling efforts to "humanitarian needs" do not fall solely on areas with "modest resources."
"Refugees also need help to be self-sufficient. With access to education, medical services and the labor market, they can take care of their families and help the local communities that host them," Hollo added.