Duque agrees to hold an exclusive dialogue with the promoters of the protests in Colombia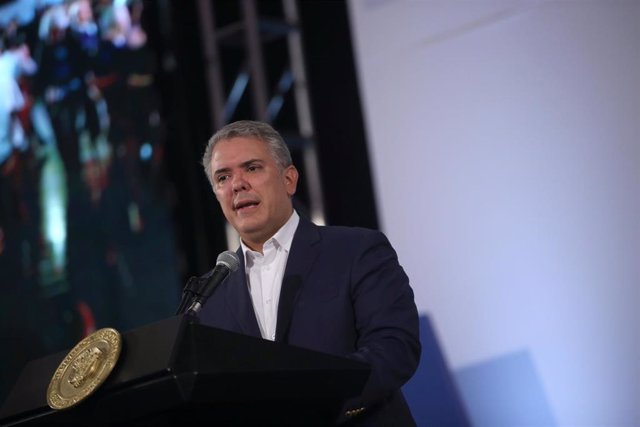 The President of Colombia, Iván Duque – REUTERS / LUISA GONZALEZ
MADRID, Dec. 2 (EUROPE PRESS) –
The president of Colombia, Iván Duque, has agreed on Monday to maintain an exclusive dialogue with the Paro Committee, which will take place in parallel to "the great national conversation" he proposed at first to quell the wave of protests against the Government.
The director of the Administrative Department of the Presidency, Diego Molano, has informed that Duque has agreed to establish a negotiating table in which only the Government and the Paro Committee participate to analyze the thirteen requests that have been presented by the promoters of the protests .
Molano has explained that this dialogue will break away from "the great national conversation", although this will continue in order to include more sectors in the solution to the social crisis that has arisen in Colombia.
The presidential adviser has revealed that this progress has been possible thanks, among other things, to the mediation of former Vice President Angelino Garzón, who participated in the meeting that the parties held last Saturday at the Casa de Nariño, according to 'El Espectador' .
This approach could be truncated by a series of 'tweets' by Interior Minister Nancy Patricia Gutierrez, in which she accuses protesters of trying to "overthrow the government" by calling a strike based on "lies."
Colombia already has twelve days of protests starring unions, students and other social organizations in which there have been clashes with security forces that have killed and dozens injured.
The main demands are social improvements, as well as greater security in the territories affected by the armed conflict, although they also include the Government resuming the peace dialogue with the guerrilla of the National Liberation Army (ELN).
Duque initially offered a "great national conversation" that, in addition to the protesters, includes businessmen and representatives from various sectors, but the Paro Committee refused demanding a bilateral negotiation.
The next protest day is scheduled for December 4. According to Molano, the Government has asked the Paro Committee to cancel it so that "the country starts a quiet Christmas season."