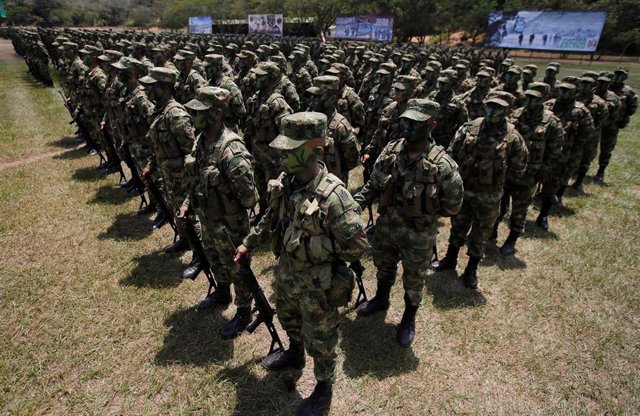 Colombian Military (Archive Image) – REUTERS / JAIME SALDARRIAGA – Archive
MADRID, Dec. 27 (EUROPE PRESS) –
The president of Colombia, Iván Duque, announced on Friday a change in the military leadership of the country, with the departure of the Army commander, General Nicasio Martínez, after a series of scandals in the Armed Forces for violations of Human Rights and corruption.
"Today we had a deep conversation, a conversation where we have recognized his great service to our country and we have made the decision … for General Nicasio Martínez to leave the Army Command," Duque announced from the House of Nariño .
"He has expressed to me his family motives, which I have not only welcomed, but I have welcomed with an immense feeling of gratitude and admiration for his task accomplished over more than 38 years of service," he explained.
Duque has assured that Martínez "has complied" and "with important results", pointing to "blows" on drug trafficking and armed groups, as well as the eradication of illegal crops, according to 'El Espectador'.
Martinez will be replaced by General Eduardo Zapateiro, until now director of the José María Córdoba Cadet School and the Colombia Battalion in Sinai, in which Duque has advanced that it will be an "orderly transition".
Martinez's departure comes after a particularly turbulent year for the Colombian Armed Forces. A report from the 'New York Times' revealed that the former army commander ordered the troops to improve numbers, without distinguishing between catches and casualties, which fueled the ghost of the 'false positives', as civilians are popularly known presented as combatants killed by the uniformed to obtain labor benefits.