Dozens dead in 'one of worst chemical strikes in Syrian history'
The State Department in Washington said it was closely following the "disturbing reports" from the city of Douma in Eastern Ghouta, which an aid group with links to opposition forces in the region said had been subjected to "one of the worst chemical attacks in Syrian history" late on Saturday.
At least 70 people were killed in the strike, with more than 500 civilians injured, the Union of Medical Care and Relief Organisations (UOSSM) told Sky News.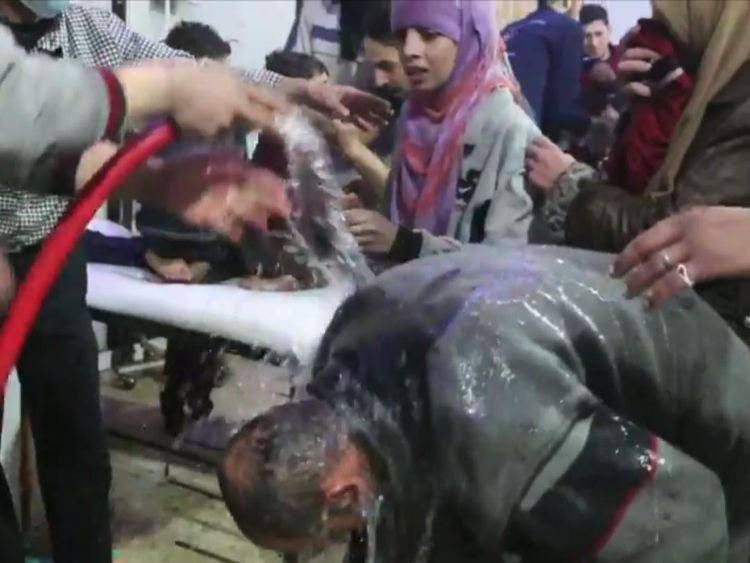 There have been no independent verification of the claims, but the US has said that if they prove accurate they demand an "immediate response by the international community".
"The United States continues to use all efforts available to hold those who use chemical weapons, in Syria and otherwise, accountable," they said in a statement, which referenced the deadly sarin gas attack by the Assad regime on the town of Khan Sheikhoun last April.
"The Assad regime and its backers must be held accountable and any further attacks prevented immediately.
"Russia, with its unwavering support for the regime, ultimately bears responsibility for these brutal attacks, targeting of countless civilians, and the suffocation of Syria's most vulnerable communities with chemical weapons."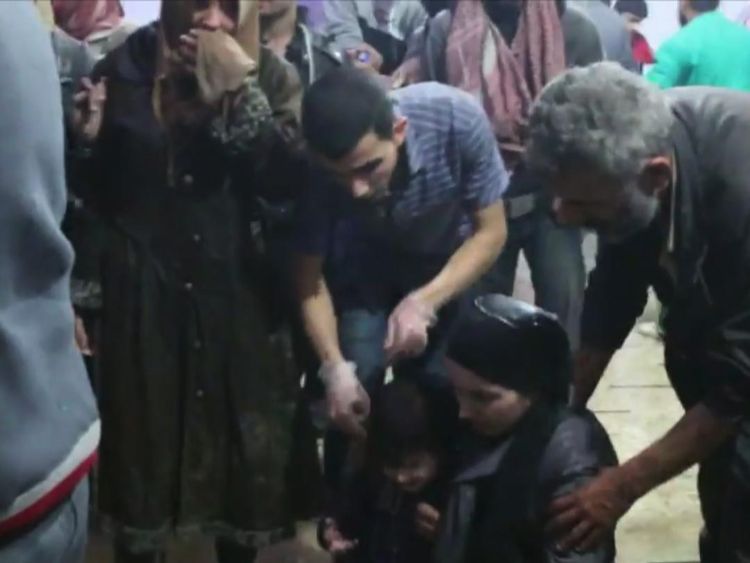 The statement went on to accuse Russia of breaching its commitments to the United Nations and the Chemical Weapons Convention, and said it must withdraw its support for President Assad to prevent "further, barbaric chemical weapons attacks".
Volunteer rescue service The White Helmets, which also has links to anti-Assad forces, said that many of the victims of the alleged attack on Saturday were women and children.
The group has published photos showing a number of dead children appearing to be frothing at the mouth.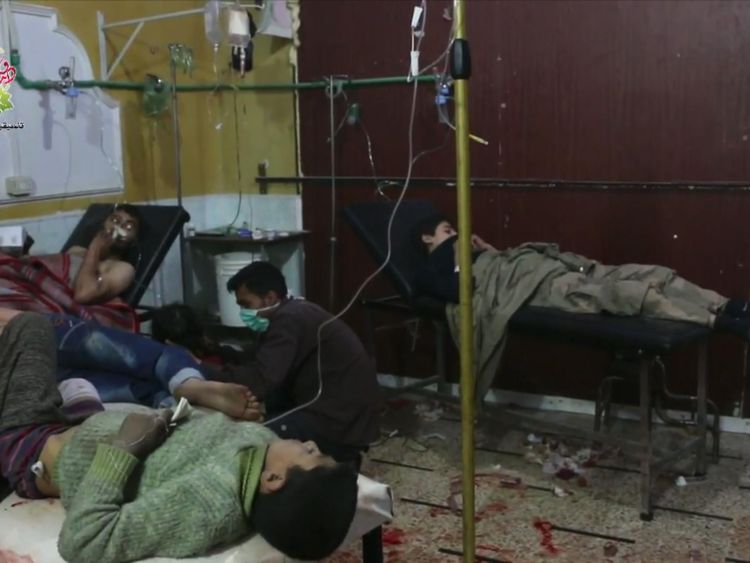 Reuters and Getty Images have also released pictures showing the aftermath of what they describe as a "poisonous gas attack" by the Syrian regime, including a number of dead children.
Other children are shown receiving medical treatment.
The UK-based Syrian Observatory for Human Rights has reported 11 cases of symptoms of suffocation in the besieged city, including five children, but has not said what agents may have been used or whether there had been any deaths.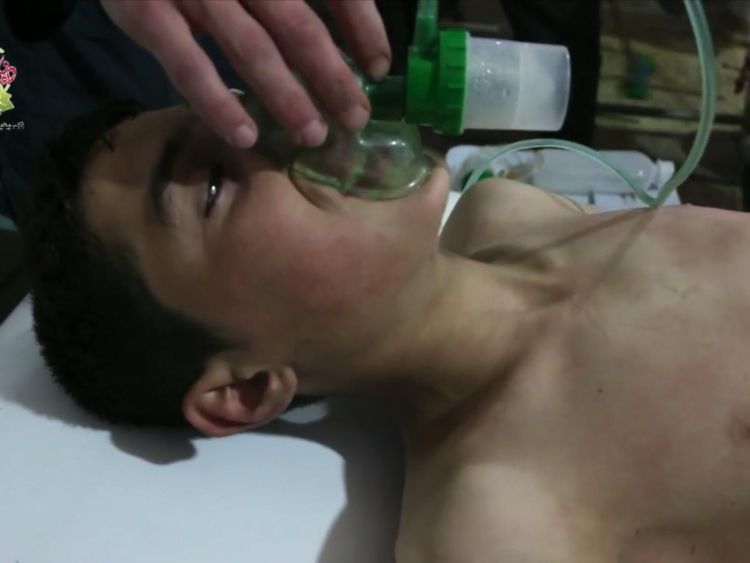 Syrian state media denied government forces had launched any chemical attack and said rebels in Douma were in a state of collapse and making "chemical attack fabrications".
The Syrian government has recaptured nearly all of eastern Ghouta from rebels in an offensive that began in February, leaving just Douma in the hands of insurgent group Jaish al Islam.
Last year, a joint inquiry by the UN and the Organisation for the Prohibition of Chemical Weapons found the Syrian government was responsible for an attack using sarin in the opposition-held town of Khan Sheikhoun, killing dozens of people in April 2017.
The inquiry had previously found that Syrian government forces were responsible for three chlorine gas attacks in 2014 and 2015, and that Islamic State militants used mustard gas.