Don't mention the… pub's 'swear box' for nuptials
The Alexandra Hotel will even fine people with a "swear box" for those who let slip anything about Prince Harry and Meghan Markle's big day.
The landlady, Anna Dyson-Edge, also fined people for chatting about Prince William and Catherine's wedding in 2011, and brought the idea back this year after raising £400 for charity.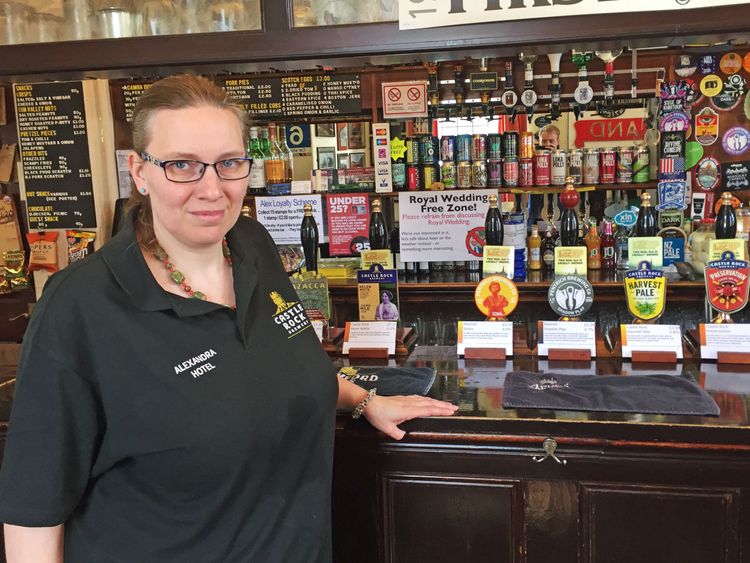 :: The 10 weirdest Harry and Meghan mementos
Posters have gone up around the pub showing the royal couple with red crosses through their faces.
The posters read: "Royal Wedding Free Zone! Please refrain from discussing the Royal Wedding. We're not interested in it, let's talk about beer or the weather instead – or something more interesting…"
Anyone who mentions it will put money in a box, with the collection going to the Nightingale Cancer Unit at the Royal Derby Hospital.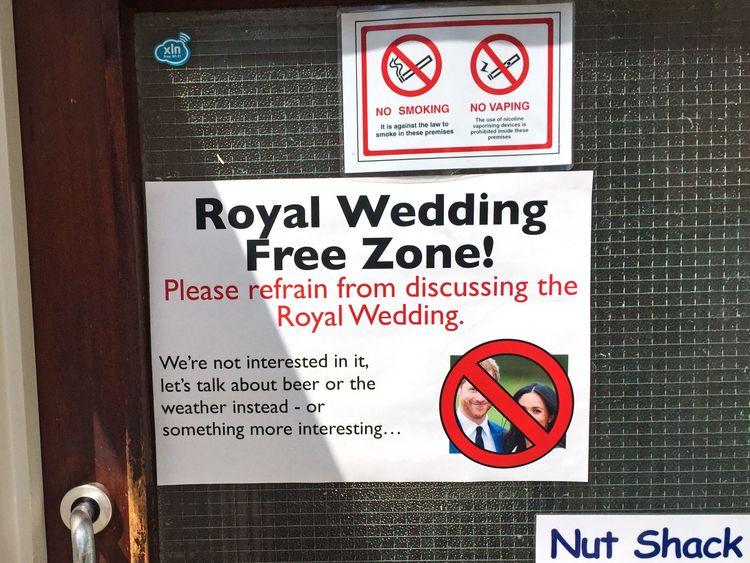 Ms Dyson-Edge said: "We banned any mention of the event when William and Kate got married and we managed to raise £400. It isn't the regulars who get caught out, it's mainly people who pop in for the first time.
"(The idea) came from the regulars for William and Kate's wedding and this one is the same – the regulars came in and said they are sick of hearing about it.
"So we have banned it and it's a good way of raising money for charity."
:: Thousands bask in sun as military take part in Windsor rehearsal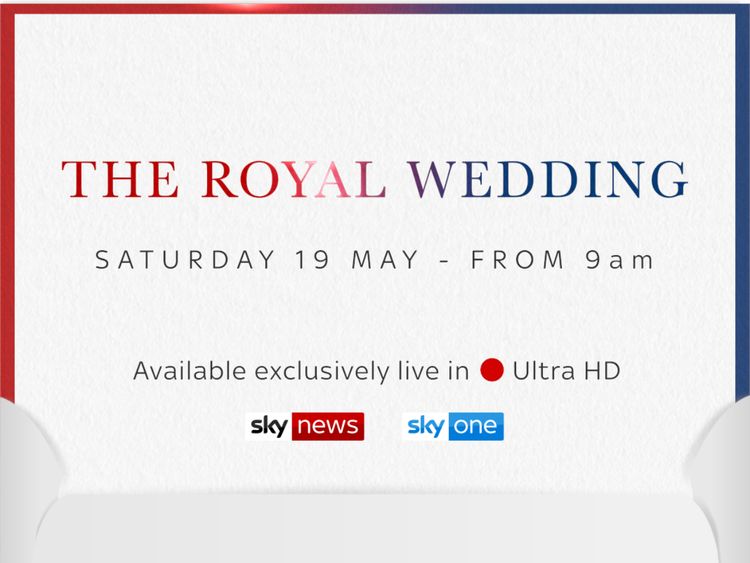 She said even though it's banned, she is not anti-royal, but enjoys any opportunity to raise money for charity.
The Alexandra Hotel is not going to take advantage of the extra hour it can stay open on Saturday night, closing at its usual time of midnight.
:: Sky News is broadcasting live from Windsor with all the build-up to the royal wedding, with exclusive live coverage of the wedding in UHD in a special programme ‪from 9am to 3pm on Sky News and Sky One ‪this Saturday.