Do you live in the UK's least affordable city?
The Lloyds Bank Affordable Cities Review found housing costs equated to seven times typical annual earnings last year – with a clear North-South divide remaining despite more sluggish price growth in the south.
It said the overall figure was the highest house price-to-income ratio since 2007, when the average city home cost seven and-a-half times the average earnings.
The report was released in the wake of a tough year for would-be buyers. A shortage of homes on the market helped prop up prices at a time when the rate of inflation was outpacing sluggish wage growth – further damaging affordability despite interest rates being at a record low for the vast majority of 2017.
Lloyds said the average city home cost around 5.6 times the average wage in 2012, but the price surged by 36% over the past five years amid high demand.
Over the same period, the study said, average city earnings had risen by 9% £33,420 a year.
Six cities were found to have house prices commanding at least 10 times the average earnings of residents.
They were Oxford – judged the least affordable at 11.5 times average earnings – Cambridge, London, Brighton and Hove, Bath and Winchester.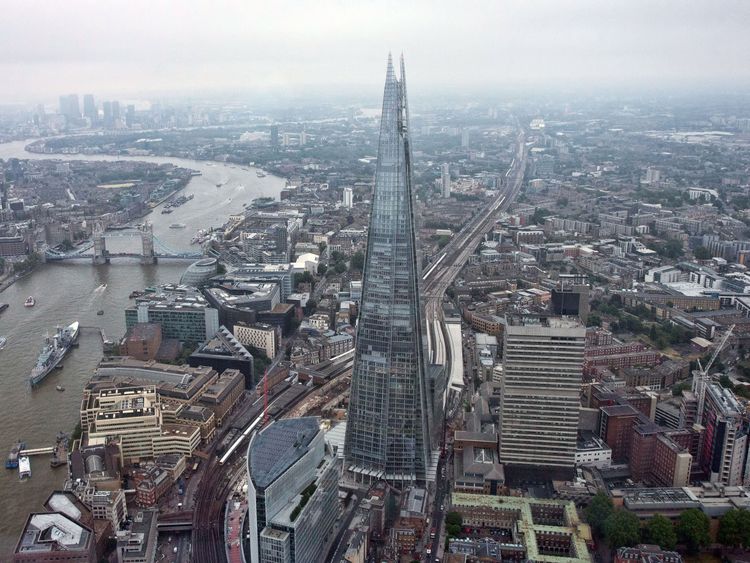 Stirling was the most affordable for the fifth year running at around four times annual earnings.
Andy Mason, Lloyds Bank mortgage products director, said: "City living suits the lifestyles of many people looking for shorter commutes with much of what they need on their doorstep, but buying a city property is the least affordable it's been for a decade."
The top 20 most affordable cities, according to Lloyds Bank, with the average house price-to-earnings ratio:
:: 1 Stirling, Scotland, 4
:: 2 Londonderry, Northern Ireland, 4.1
:: 3 Bradford, Yorkshire and the Humber, 4.5
:: 4 Lancaster, North West, 4.8
:: 5 Durham, North East, 5
=6 Belfast, Northern Ireland, 5.1
=6 Sunderland, North East, 5.1
=6 Lisburn, Northern Ireland, 5.1
=9 Dundee, Scotland, 5.4
=9 Swansea, Wales, 5.4
=9 Perth, Scotland, 5.4
=12 Salford, North West, 5.5
=12 Hereford, West Midlands, 5.5
=12 Liverpool, North West, 5.5
=12 Carlisle, North West, 5.5
=12 Glasgow, Scotland, 5.5
=12 Hull, Yorkshire and the Humber, 5.5
=18 Newcastle-upon-Tyne, North East, 5.7
=18 Preston, North West, 5.7
:: 20 Inverness, Scotland, 5.8
The 20 least affordable UK cities according to Lloyds Bank:
:: 1 Oxford, South East, 11.5
:: 2 Cambridge, East Anglia, 10.5
:: 3 London, 10.2
=3 Brighton and Hove, South East, 10.2
:: 5 Bath, South West, 10.1
:: 6 Winchester, South East, 10
=7 Truro, South West, 9.3
=7 Exeter, South West, 9.3
=9 Southampton, South East, 8.9
=9 Canterbury, South East, 8.9
=11 Bristol, South West, 8.8
=11 Salisbury, South West, 8.8
=13 St Albans, South East, 8.7
=13 Chichester, South East, 8.7
:: 15 Norwich, East Anglia, 8.3
:: 16 Leicester, East Midlands, 8.1
:: 17 York, Yorkshire and the Humber, 8
:: 18 Gloucester, South West, 7.7
:: 19 Portsmouth, South East, 7.5
:: 20 Chelmsford, South East, 7.3