Dispatch box first for female Muslim MP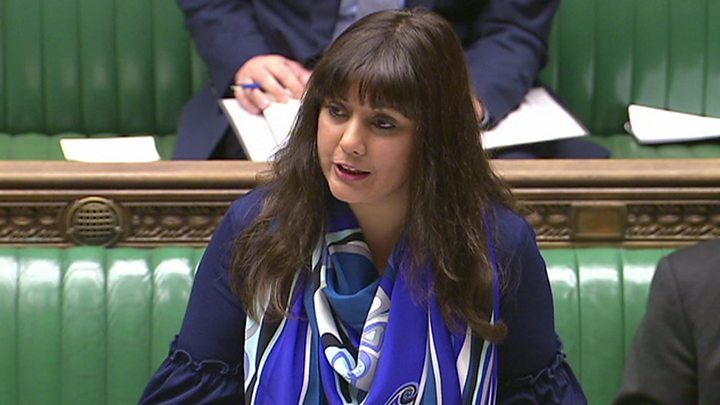 Nus Ghani has made history by becoming the first female Muslim minister to speak from the Commons dispatch box.
Recently appointed as Transport Minister, Ms Ghani was cheered as she addressed questions about station access for disabled people.
Ms Ghani, Wealden MP since 2015, is the daughter of Pakistani immigrants.
Transport Secretary Chris Grayling said her promotion proved the Tories "were a party of opportunity", having produced the first woman prime minister as well.
"We're the party to provide… the first Muslim woman minister to speak from the government dispatch box – the member for Wealden," he said.
"I congratulate her – I'm very proud to sit alongside her."
Ms Ghani, 45, worked for charities and the BBC World Service before first standing as a Conservative Party candidate in Birmingham in the 2010 general election.