'Disbelief and discontent' over rail timetable delays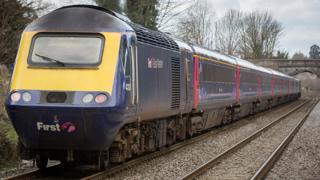 Passenger groups have reacted angrily to news that hundreds of train timetables are likely to be published later than usual.
Rail users are normally told about new timetables 12 weeks in advance, enabling them to book cheap tickets.
But the Rail Delivery Group (RDG) has announced that over the next six months passengers may get as little as four weeks' notice of new train times.
It blamed a huge number of timetable changes coming up in May.
The change will happen from this Sunday, 12 weeks ahead of the new Spring timetable, and is likely to affect travellers for at least six months.
Passenger groups predicted there would be "real disbelief and discontent" about the lack of advance information.
"Passengers have been badly let down and will be deeply frustrated that they can't make plans with certainty," said Anthony Smith, the chief executive of Transport Focus.
"They are also at risk of paying more."
Labour could revive British Rail
Network rail puts projects on hold
Cheap advance fares usually become available three months before travel, meaning that some passengers could book their tickets, but find that cheaper fares become available nearer the time of travel.
---
Analysis: Victoria Fritz, BBC Transport Correspondent
"Leaves on the line" may be all too familiar. But as excuses go "running sand" is new.
Network Rail is blaming the flow of sand into excavations in the North West for delays to planned infrastructure upgrades.
Such delays upset the rail timetables.
The track operator initially expected to complete electrification works between Manchester and Preston by 2016.
Two years on there are still 200 foundations waiting to go in to the ground. The route is one of the busiest in the North West.
It is this area that is likely to be most affected by changes to train timetables. There have also been delays to the roll-out of new trains in Scotland.
Missed targets for track and train operators will see them both hauled over the coals by the rail regulator in the coming months.
Whether it would go as far as fining a public body for breaching regulatory obligations remains to be seen.
---
Some train operators are said to be furious about the late publication of timetables.
The Office of Rail and Road – the industry regulator – said it would be conducting an informal enquiry into what had gone wrong.
In theory it has the power to fine Network Rail, although that would be seen as a measure of last resort.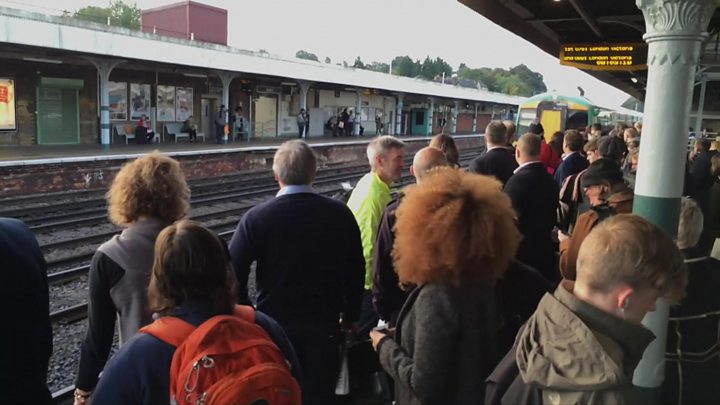 The RDG – which represents both the train operators and Network Rail – said the May timetable change was "the biggest in living memory", with the rescheduling of almost four million services, seven times more than usual.
It also said there were significant delays with engineering works, such as the electrification of the line between Manchester and Preston.
"We recognise this will be inconvenient for some passengers and can only apologise that we've had to take this step," said Jo Kaye a managing director at Network Rail.
The RDG said the problems would only affect passengers "in a small number of instances". Normally only 2% of passengers book more than six weeks in advance.
It is advising rail users to book their tickets as usual, and then claim a refund if a cheaper fare is subsequently available.
Those whose train service is cancelled will be eligible for a full refund.