Diplomats meet this Sunday in Munich to discuss the end of the conflict in Libya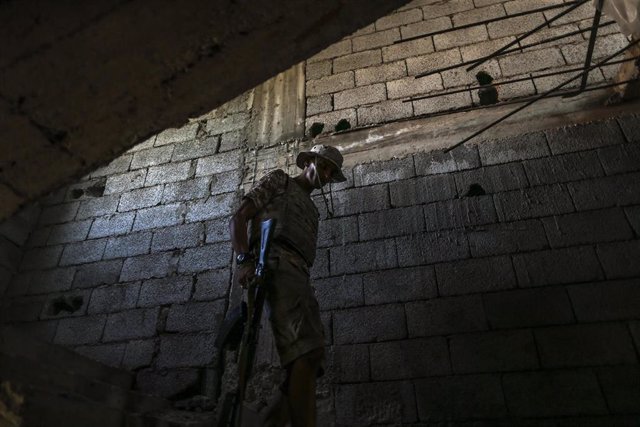 Image of a fighter loyal to the Government of Libyan National Unity in Tripoli – Amru Salahuddien / dpa – Archive
MUNICH, Feb. 16 (DPA / EP) –
Dozens of foreign ministers from different countries and representatives of international organizations meet on Sunday to discuss progress on the end of the conflict in Libya, in the framework of the Security Conference in Munich held this weekend.
The meeting that will take place this Sunday morning will be chaired by the German Foreign Minister, Heiko Maas, and the United Nations special envoy for Libya, Ghasan Salamé, and will address the review of the implementation of the measures agreed at the summit of Berlin that took place a month ago.
"Now what has been decided in Berlin must be implemented step by step," Maas said. At this summit, 16 states and organizations agreed to end foreign interference in the civil war in Libya. Also, the arms embargo and the continuation of talks between the parties in conflict were agreed.
In addition to Libya, at the end of the day the Conference will focus on the situation of European. About 35 heads of state and government and around 100 foreign and defense ministers have attended the 56th edition of the Security Conference.