Democrats spread three other transcripts of statements collected during impeachment investigation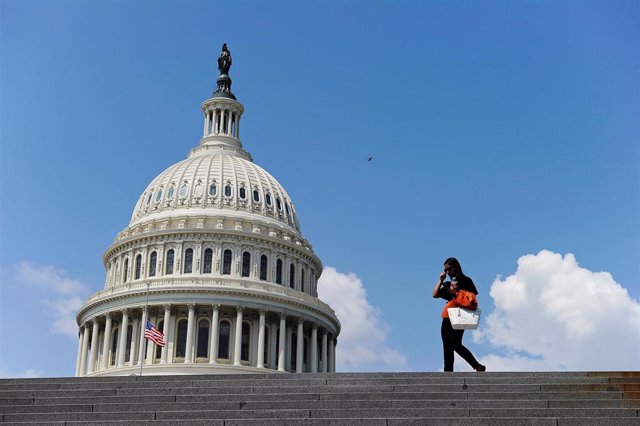 United States Capitol – REUTERS / MARY CALVERT – Archive
MADRID, 12 Nov. –
Democratic congressmen have released Monday three other transcripts of appearances held behind closed doors in the framework of the investigation of the 'impeachment against US President Donald Trump, as reported by the local newspaper' The Hill '.
Among the new transcripts for the start of public hearings of the impeachment process against the president is that of Laura Cooper, deputy secretary of the Pentagon for Affairs of Russia, Ukraine and Eurasia and responsible for overseeing the affairs of Ukraine and Russia in the Defense Department.
Cooper testified about the decision of the Trump Administration to withhold about 400 million euros in aid, an issue that is being investigated by Democrats in the framework of the investigation into the campaign of pressure on Ukraine by Trump and with a view to his reelection in 2020.
The Democratic Party has also disseminated documents that contain the appearances of Catherine Croft and Christopher Anderson, two former advisors to the former US special envoy to Ukraine, Kurt Volker.
Although all three are considered minor witnesses, they have offered information to House of Representatives investigators seeking to determine whether Trump used the aid to get Ukrainian President Volodomir Zelenski to open investigations against former Vice President Joe Biden and his son Hunter .
The Democrats decided to quote Cooper at the end of October to ask him about the role of the Pentagon in relation to the Ukrainian plot. His appearance gained notoriety as it was interrupted by Republican congressmen, who broke into the closed door hearing of the Intelligence Commission of the House of Representatives and remained there for five hours.
Anderson, on the other hand, expressed concerns about the involvement of Trump's personal lawyer, Rudy Giuliani, in Ukrainian politics and expressed his fear that he was using negative narratives about Ukraine, which could create a "false perception" in the Trump's mind that Kiev is not an ally, which could be detrimental to their relationship.
Croft said that the Ukrainian authorities knew that the aid was being withheld earlier than is believed. According to him, several senior officials of the Ukrainian Embassy approached her privately to ask about it between July 18 and August 28. "They knew it much sooner than I expected," he said.
In his words, neither the United States nor Ukraine wanted to know about the aid withheld because it would create doubts about their alliance.