Declare curfew throughout the Santiago Metropolitan Region for the third consecutive day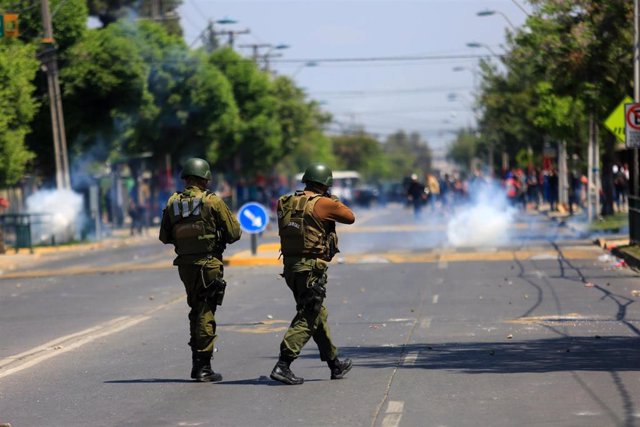 Riots during demonstrations in Santiago, Chile – JOSE FRANCISCO ZUÑIGA / JF IMAGE PRO / JOSE FRANCI
SANTIAGO, Oct. 21 (Agency One / EP) –
The head of the National Defense of Chile, General Javier Iturriaga, announced on Monday that it has been decided to declare the curfew in the Metropolitan Region of Santiago for the third consecutive day because of the riots that continue to mark protests against the price increase of the subway ticket.
The curfew will be in force, as in previous days, between 20.00 and 6.00 (local time), after which the situation will be reassessed to decide whether to impose it on a fourth day.
"This morning began slowly, normally, with partial services and during the day the city has been normalizing," but as the hours have progressed, "vandalism has been recorded again" and "groups of people have gathered with the intention of cause harm, "General Iturriaga explained.
"We will continue working to recover the normality of the region as soon as possible," he said at a press conference.
Protests broke out last week over the government's decision to raise the price of the subway ticket up to four times in recent months. The demonstrations have been radicalized over the weekend with damage to public transport and looting. At least eleven people have died and ten are serious.
In this context, the president, Sebastián Piñera, declared a state of emergency on Friday and imposed a curfew in Santiago and other cities. At the moment, it has reversed the controversial measure by freezing the price of the subway ticket.
Piñera has declared that the country is in "war" against "a powerful enemy," some controversial statements that Iturriaga himself has unmarked hours earlier underlining that he is not at war with "anyone." Questioned about his words, he has simply replied that "there was never a double intention."