Daniel Martínez thanks Pedro Sánchez for his support after casting his vote in the Uruguayan elections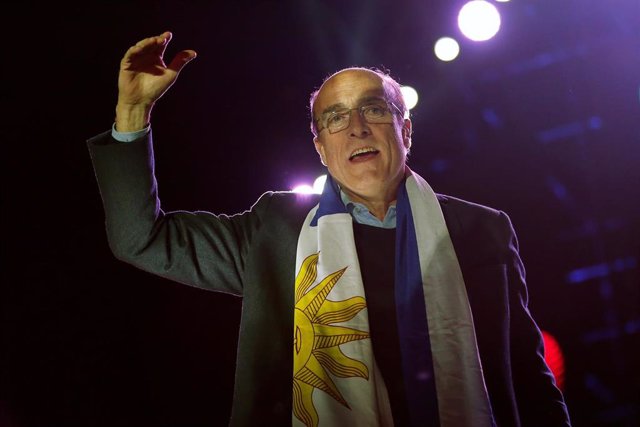 The Uruguayan presidential candidate, Daniel Martínez – REUTERS / MARIANA GREIF
MONTEVIDEO, Oct. 27 (EUROPE PRESS) –
The presidential candidate of the ruling Frente Amplio of Uruguay, Daniel Martínez, has cast his vote in the general elections this Sunday after receiving, he has later declared numerous calls for support from several international leaders, including the acting president of the Spanish Government, Pedro Sanchez
"I received support calls from Fernando Haddad (former mayor of São Paulo), Alberto Fernández (Argentine presidential candidate) and Pedro Sánchez. They are friends of life," said Martinez, who highlighted the "coherence" that has kept him throughout the campaign "I remain the same. We are calm," he added in statements collected by the Uruguayan newspaper 'El País'.
The candidate has also highlighted the Uruguayan democratic culture and pointed out that, if he becomes president, he will seek good relations with all governments beyond their ideology.
"I want everyone to do well and that the people do not suffer," Martínez said in particular reference to the crisis of protests in Chile.
Martínez is a favorite in polls about voting intention. With a fork between 41 and 33 percent, nobody questions his victory in the first round of this Sunday, although it would be far from the 50 percent necessary to proclaim himself the winner, so most likely he will have to fight in a second round scheduled for November 24.
Luis Lacalle Pou, the candidate of the National Party (PN), the main force of the Uruguayan opposition, would be in second place, with between 27 and 22 percent of the votes, obtaining a place to vote. If he manages to add the centrist Ernesto Talvi and General Guido Manini Ríos, representative of the extreme right, he could unseat Martinez in the second round.