Cyprus agrees to the US request to house there evacuated Americans from the Middle East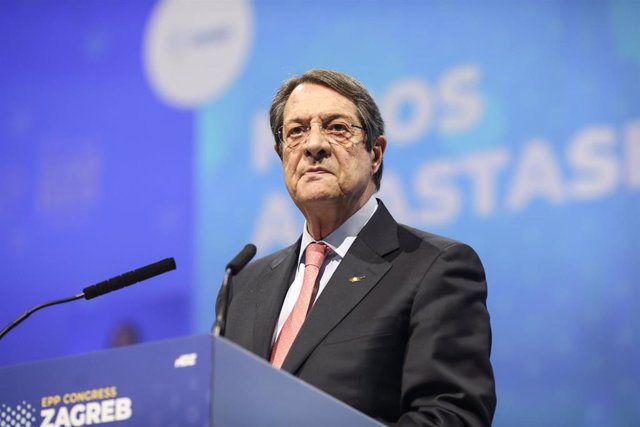 The President of Cyprus, Nicos Anastasiades – – / EPP / dpa – Archive
MADRID, Jan. 8 (EUROPE PRESS) –
The Government of Cyprus has agreed to the request made by the United States to host diplomatic missions and other US citizens in the Middle East on the Mediterranean island, as part of the escalation in the region.
The Cypriot Government spokesman, Kyriakos Kousios, has reported in a statement that the United States made its request through its Embassy in Nicosia and that the Nicos Anastasiades Executive has accepted for "exclusively humanitarian operations."
Kousios explained that Cyprus "has given its consent for a temporary reservation whose task it will be, if necessary, to evacuate US diplomatic missions in the region, as well as US citizens."
In addition, he recalled that Cyprus has already facilitated in the past its territory for "humanitarian operations based on requests from third countries, both inside and outside the EU", and stressed that "it will continue to do so as a factor of stability and security in the region".
Kousios stressed that this has been possible thanks to its "geographical position, as well as its excellent relations with all the countries of the Eastern Mediterranean and the Middle East."
The region has become a powder magazine after the drone attack on January 3 against Iranian General Qassem Soleimani upon arrival at Baghdad airport, which ended the life of the Commander of the Forces to the Iranian Quds and another 10 people
In the last hours, Iran has started its "revenge" with a series of attacks on military bases with US troops in Iraq. The supreme leader of the Islamic Republic, Ayatollah Ali Khamenei, has warned the United States that it is a mere "slap".