Corbyn warns of the foreseeable Labor rejection of the Brexit plan that Johnson is now negotiating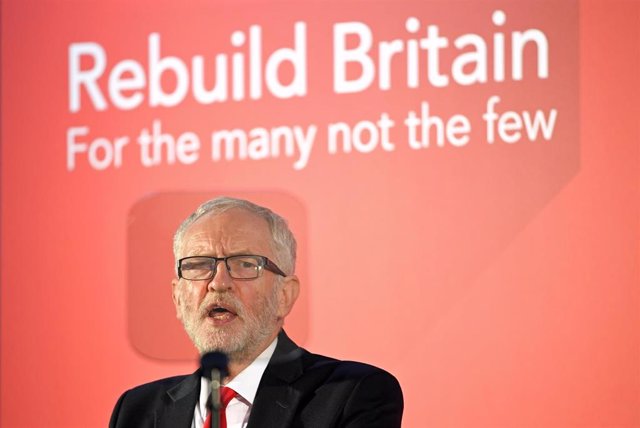 Jeremy Corbyn – Stefan Rousseau / PA Wire / dpa
LONDON, Oct. 16 (EUROPE PRESS) –
The leader of the opposition in the United Kingdom, Labor Jeremy Corbyn, has said he is "deeply concerned" about the details that have leaked in recent hours about the possible Brexit agreement and has slipped a possible 'no' of his party in the House of Commons: "It is not an agreement that we can support from what I have heard so far."
Corbyn, who has defended the "power of persuasion" against "threats", has acknowledged in statements to the ITN chain to be on guard for "everything" that has transpired, on a key day to elucidate whether the negotiators of the Two parties are able to reach some kind of agreement to lay the groundwork for an orderly divorce.
Specifically, the leader of the Labor Party has been concerned that "there really is going to be a border in the Irish Sea, between Northern Ireland and the rest of the United Kingdom", if Johnson's idea to establish a framework continues specific regulatory for the Ulster.
The Labor Party has 245 deputies in the House of Commons, of which a majority foreseeably say 'no' to the agreement. The Scottish National Party (SNP), with 35 representatives, and the majority of the 19 deputies of the Liberal Democratic Party also lean toward rejection.
Johnson would be hopeful if he achieves an alliance that adds to the Eurosceptic conservatives, the 35 independent deputies and the ten members of the Democratic Unionist Party (DUP). In total, ratification would require the favorable vote of 320 of the 650 seats that make up the Lower House of the British Parliament.
The leader of the DUP, Arlene Foster, has rejected this Wednesday on Twitter that her support can be taken for granted and has pointed out that "discussions continue." "We need a sensible agreement that unionists and nationalists can support," he warned.