Corbyn: Spy stories show press is worried by Labour government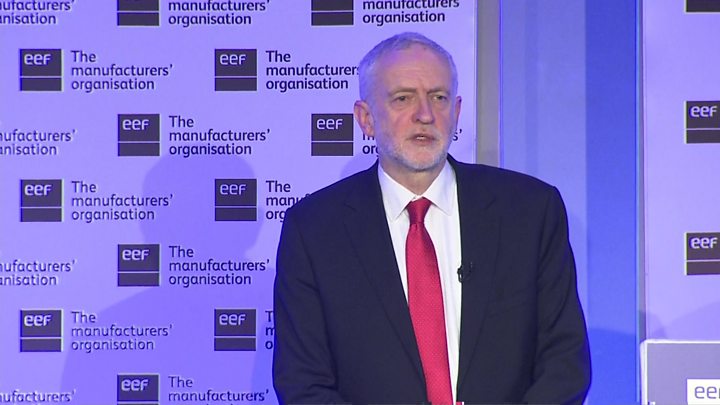 Jeremy Corbyn has warned press barons "change is coming" as he accused them of printing "lies and smears" over his contacts with a Czech spy in the 1980s.
The Labour leader said newspapers had gone a "little bit James Bond" in their coverage of his meetings with diplomat and agent Jan Sarkocy.
He suggested the reporting showed how "worried" media bosses were by the prospect of a Labour government.
The Sun said it would continue to ask "inconvenient" questions.
Details of a file held on Mr Corbyn by the StB, the Communist-era Czechoslovakian intelligence agency, were first reported by The Sun almost a week ago.
It reported contacts Mr Corbyn is alleged to have had with Mr Sarkocy, who was working in the Czechoslovakian embassy in London, towards the end of the Cold War in 1986 and 1987.
Czech officials have since told the BBC Mr Corbyn was a "person of interest" to their intelligence agencies but not an informant, contradicting claims reportedly made by Mr Sarkocy.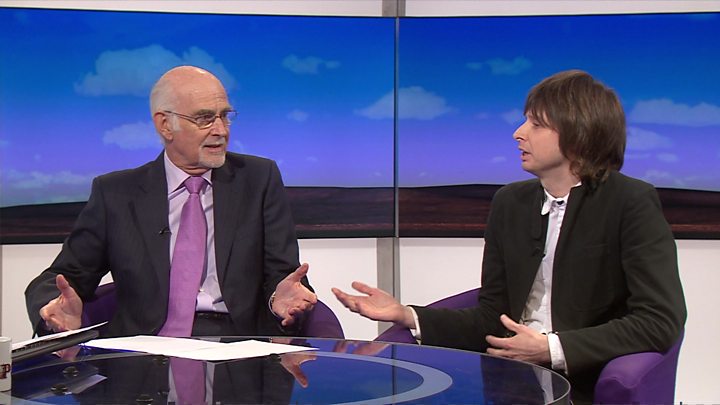 The story has been widely reported by British newspapers, prompting calls by Theresa May for Mr Corbyn to be open about his past actions and one cabinet minister to accuse him of "betraying" Britain.
Mr Corbyn has previously declined to comments on the claims, but earlier on Tuesday at an event in London he was asked directly whether he was a Czech spy, replying "no".
The Labour leader has now upped the ante, releasing a video message to supporters accusing newspapers of reporting "increasingly wild and entirely false" claims made by Mr Sarkocy.
"In the last few days, The Sun, The Mail, The Telegraph and The Express have all gone a little bit James Bond.
"It's easy to laugh, but something more serious is happening," he said.
'Bad habits'
"Publishing these ridiculous smears that have been refuted by Czech officials shows just how worried the media bosses are by the prospect of a Labour government.
"They're right to be. Labour will stand up to the powerful and corrupt – and take the side of the many, not the few."
Mr Corbyn said the right-wing press had become less powerful in the era of social media and "their bad habits were becoming less and less relevant".
"A free press is essential for democracy and we don't want to close it down, we want to open it up. At the moment, much of our press isn't very free at all.
"In fact it's controlled by billionaire tax exiles, who are determined to dodge paying their fair share for our vital public services.
"Instead of learning these lessons they're continuing to resort to lies and smears. Their readers – you, all of us – deserve so much better. Well, we've got news for them: change is coming."
The BBC understands the phrase "change is coming" refers to Labour's plans to go ahead with a second stage of the Leveson inquiry into press ethics as well a review of media ownership and plurality.
The Sun issued a statement hitting back at the Labour leader and defending its coverage.
"Over the past few days, we have revealed substantial, documented evidence from the Czech security archive that a Czech spy met with Jeremy Corbyn at the height of the Cold War," it said, adding that it was in the public interest to know details of the meeting.
"Those questions are yet to be answered and we will keep asking them, no matter how inconvenient they might be, nor how many times we are threatened with 'change' – whatever that may mean.
"They are questions that we would put to anybody who aspires to the highest office in the land."