Corbyn rules out authorizing a referendum in Scotland in his hypothetical first term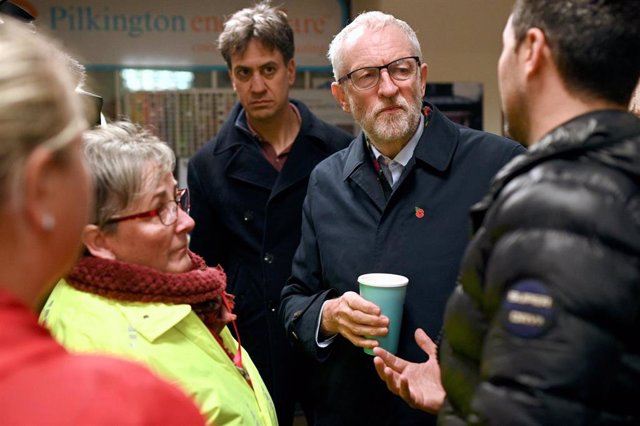 Jeremy Corbyn – Oli Scarff / PA Wire / dpa
LONDON, Nov. 13 (EUROPE PRESS) –
The leader of the Labor Party of the United Kingdom, Jeemy Corbyn, has assured that if he is elected prime minister after the parliamentary elections of December 12 he will not authorize the holding of a new independence referendum in Scotland during his first term, which cools his negotiating options with the Scottish National Party (SNP).
The main minister of Scotland, Nicola Sturgeon, opened the door last week to agree on a "progressive alliance" to cast the Conservative Government Party, but advanced that she would not give her support to candidates contrary to her plan to hold a new secessionist consultation in 2020
Labor has sailed between two waters on this issue and, at least so far, it had slipped that it would not actively oppose the holding of a referendum similar to the one that already failed in September 2014. However, it had also pointed out that no It would be a priority, according to the BBC.
Corbyn has been more blunt on Wednesday in statements to reporters in Glasgow: "There will be no referendum in the first term of the Labor government, because I think we need to focus completely on investment for Scotland."
The prime minister, Boris Johnson, has used the possible plebiscite in Scotland as an argument against Corbyn and has warned that a possible alliance between the Labor Party and the SNP "would ruin 2020" with two referendums, alluding to a hypothetical second Ask about Brexit.