Corbyn doubt 'bubbling up' again after elections
Those who scoffed at the prospects of him winning at the ballot box were silenced.
"We're all Corbynistas now," tweeted Matt Zarb-Cousin, Mr Corbyn's former spokesperson, as the results broke overnight.
The matter was settled: Mr Corbyn had won Labour's civil war and the moderates were in the retreat.
:: Local elections – who's won in your area?
:: May and Corbyn strike positive note after local elections
But the local election results have opened those fissures once more. Labour moderates are nervous.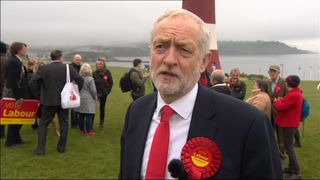 Nervous that Labour didn't manage to turn target Tory councils like Westminster and Wandsworth in the capital red.
Nervous that the anti-Semitism row led to the party's failure to take control in Barnet.
Nervous that the internal battles in local parties is beginning to put some supporters off.
:: Cigarettes and tears as Labour count cost of row
In Haringey, the Liberal Democrats picked up six seats from Labour after a bitter power tussle for control of the council between Momentum activists and the incumbent Labour leader.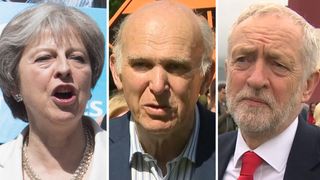 "It hit us badly," said one of Labour's London MPs.
And for those outside the metropolitan bubble, alarm that white working class towns like Dudley, Nuneaton and Peterborough are turning to the Tories rather than Corbyn's Labour.
"After eight years of an unpopular government in crisis we should be romping home," said one Labour MP, representing a northern, working-class constituency.
"Particularly worrying trends in white working-class areas."
:: Have Corbyn and May both passed their peak?
Labour insisted they had made "solid progress" in this set of local elections; on course to secure Labour's best results in London, control of Plymouth, the largest party in the Tory jewel of Trafford.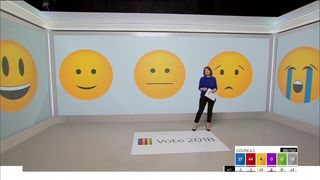 Team Labour pointed out that, if these results where extrapolated out to a general election, Labour would be the largest party in Parliament – with a gain of 12 seats, according to Sky's election analyst Michael Thrasher.
But, whatever the spin, Corybn's Labour has fallen short of expectations.
A good result for Mr Corbyn would have resulted in a net gain of 150 seats. He ended the day with 58 more councillors and one council down.
The Tories were expecting heavy losses.
In the end they lost 30 council seats, with 149 of 150 councils declared and two councils down.
At this stage in the electoral cycle you would expect Labour to have a more decisive lead – and yet these results confirm that the gridlock of the general election is unbroken.
Chuka Umunna, a Corbyn critic, told Sky News the party should hold an internal inquiry into the local campaign, warning that the results cannot leave the party confident of success at the next national poll.
His appeal was, predictably, rebuffed by Mr Corbyn's office.
More from Labour



New Labour mayor Rokhsana Fiaz plots referendum on her role




May and Corbyn strike positive note after local elections




Labour and Tories both lumbering like zombies after local elections




Cigarettes and tears as Labour count cost of anti-Semitism row




Conservatives hold Kensington and Chelsea despite Grenfell anger




Local elections: Anti-Semitism row mars Labour's urban gains
Local elections are a notoriously unreliable indicator of parties' national standing, but be in no doubt that in Leave-voting, working neighbourhoods and marginal seats, MPs' doubts over Jeremy Corbyn will be bubbling up once more.
The party will certainly not change course because his stranglehold is simply too strong, but get set for more turbulent times between the leadership and his unwilling parliamentary followers.