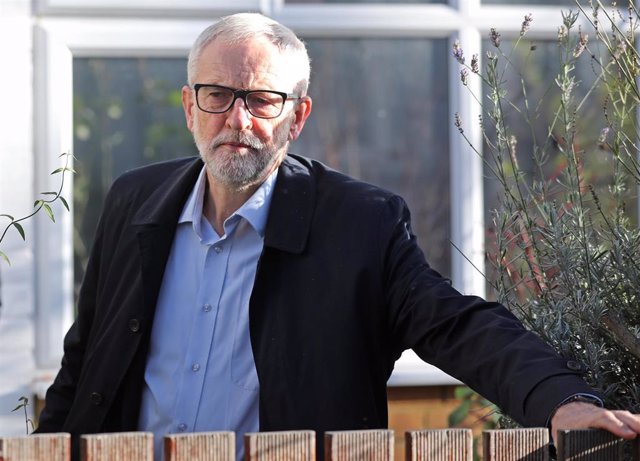 Jeremy Corbyn – Isabel Infantes / PA Wire / dpa
LONDON, Dec. 15 (EUROPE PRESS) –
The leader of the British Labor Party, Jeremy Corbyn, has assumed his share of responsibility this Sunday after the "blunt" defeat suffered by his training in the elections on Thursday in the United Kingdom, in which he obtained his worst result since the 1930s, where the proposals of his party were buried by the great protagonist of the campaign: the process of leaving the European Union.
"We have suffered a resounding defeat, and I assume my responsibility for it," Corbyn said in an open letter published in 'The Guardian'.
"Despite our best efforts, and our attempts to clarify that we were facing a point of generalized inflection for our country, the election focused mainly on Brexit. And I perceived it with special clarity in the old industrial areas where the intentional destruction a high price has been charged for jobs and communities for more than 40 years, "he added.
"It is not surprising that these areas registered during the elections such a violent reaction to the Labor. The conservative message was interpreted as a blow to the system, but it is going to prove that it is a falsehood, and this will cause a new erosion of public confidence ", explained Corbyn.
Thus, "the Conservative party took advantage of the frustration created by its own failure" during frustrated attempts to leave the EU "at the cost of a Labor Party that sought to unite the British to face the future," Corbyn lamented.
"I think we paid the price of being perceived as responsible for trying to divide the population, or for trying to convene a second referendum (on Brexit)," added the still Labor leader.
Corbyn has defended the manifesto with which his party presented himself to the elections. "I think, in the end, it will be considered a document of historical importance: a real attempt to build a force powerful enough to transform society for many, not for few. For the first time in decades, many people have had hope of a better future, "he said.
"I am proud that we have rewritten the terms of the political debate on austerity, corporate power, inequality and climate emergency, but I regret that we have not managed to translate it into a parliamentary majority," says Corbyn, who has taken the opportunity to denounce a campaign of four and a half years of attacks against his party, in particular for alleged permissiveness with anti-Semitism in his ranks, "more fierce than ever."
The Labor leader has not wanted to speculate on who will succeed him in office when he leaves at the beginning of next year, as he has promised, but "whoever it is, our movement will continue to work for a more egalitarian and just society, and a sustainable and peaceful world. " "I have spent my whole life campaigning for those goals, and I will continue to do so. The politics of hope must prevail," he concluded.