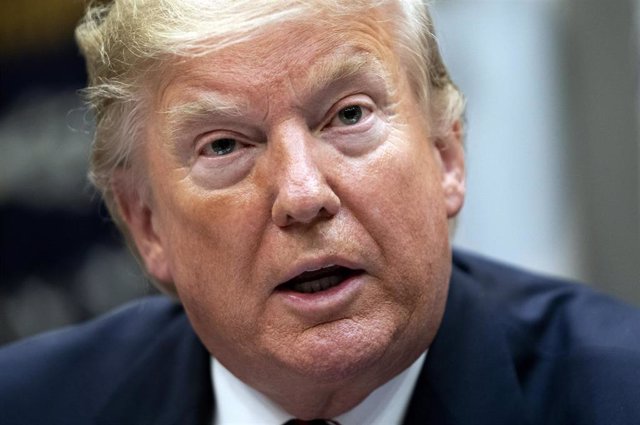 Donald Trump – Contact
NEW YORK, Dec. 8 (EUROPE PRESS) –
The president of the Judicial Commission of the House of Representatives, Democrat Jerrold Nadler, has said that the charges for the impeachment or impeachment process could be voted against President Donald Trump this same week next week.
"We have a solid case like a rock. I think if he were to appear before a jury, there would be a guilty verdict in a matter of three minutes," Nadler said in statements to CNN.
In that regard, he stressed that there is "considerable direct evidence." "The president and his party partners say that there is not enough direct evidence when the reason we don't have even more direct evidence is that the president has ordered everyone in the executive branch not to collaborate with Congress (…) , an unprecedented fact in American history, "he has argued.
Thus, they only have the testimony of "vital people and patriots of the CIA, the Pentagon and the White House who have taken a step forward and challenged the president's orders to testify." On the contrary, if the president and his supporters had "an exculpatory evidence, they would have presented it already."
This same Monday there will be a session in the Judicial Commission for the presentation of the investigators' evidence to move forward with the impeachment process against Trump.
In that regard, the president of the Intelligence Commission of the House of Representatives, Adam Schiff, recalled that an 'impeachment' is very similar to a process of filing charges and in that regard, has argued that, according to his experience as a prosecutor, the charges "that are more powerful and where there is more overwhelming evidence and not try to accuse for everything, even if you think you can file more charges" should be filed.
"There is overwhelming evidence that the president tried to pressure Ukraine to interfere in our elections. Basically he tried to cheat in our elections. It is a serious abuse of power," he said in statements to the CBS.
In that sense, he has focused on "the issues that pose the greatest threat to the country, such as (…) the behavior that threatens the integrity of our next elections," he concluded.