Confirm the first case of the new coronavirus in Canada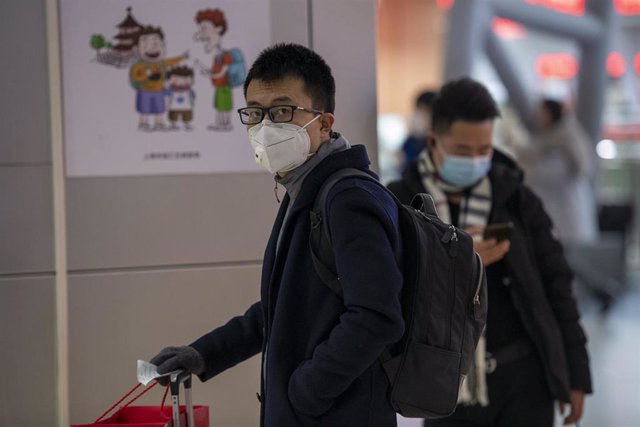 Image of a man with a marker in the middle of the coronavirus outbreak in China. – Dave Tacon
MADRID, Jan. 26 (EUROPE PRESS) –
Canada has confirmed on Saturday the first "alleged" case of the new coronavirus in Canada, which has so far left 41 dead due to the outbreak and 1,287 confirmed cases in China.
The case has been identified at the Sunnybrook Hospital in Toronto, as announced by the head of Health in Ontario, David Williams. This is a 50-year-old man who returned on January 22 from a trip to Wuhan, a Chinese city that is considered the epicenter of the virus, the Toronto Star newspaper reported.
Thus, it has tested positive in the tests performed and is being treated in isolation. Currently, it is in a mild and stable state, as confirmed by the authorities.
Williams has stressed that health professionals knew of his trip and have taken all necessary precautions to prevent the spread of the virus to other citizens, in addition to adding that the risk of infection is "still low."
This new case joins the first three affected by coronavirus in France. The US Government, for its part, has confirmed that there is a second infected patient in the country.
Other countries have also detected cases of the new coronavirus. So far, there are two cases in South Korea and two in Japan, Hong Kong, Macao and Vietnam. One has been registered in Taiwan, just like in Singapore. In addition, three cases have been registered in Thailand, but two of them have already been cured.
Meanwhile, the World Health Organization (WHO) resolved that it is "too early" to declare the international public health emergency following the outbreak of coronavirus, although it has warned that in China it does constitute an emergency.
For its part, the Chinese government decided to completely close Wuhan, a port city with 11 million inhabitants where the outbreak began. Flights and train lines have been canceled, as well as the bus and ferry service.
The Chinese authorities also expanded travel restrictions to several nearby cities such as Huanggang, Ezhou, Chibi and Zhijiang, which include complete or partial closures of public transport and affect millions of people within days of the Lunar New Year celebration. Traditionally, the festivities mobilize thousands of people inside and outside the country.
Beijing and other major cities announced that they will cancel New Year's celebrations to avoid contagion.
In addition, the president of China, Xi Jinping, personally assumed command of the operations to respond to the outbreak of the coronavirus declared in the center of the country. "Life is of the utmost importance. When an epidemic breaks out, an order is issued. It is our responsibility to prevent and control it," Xi said during an emergency meeting of the Standing Committee of the Politburo of the Communist Party of China (CCP).