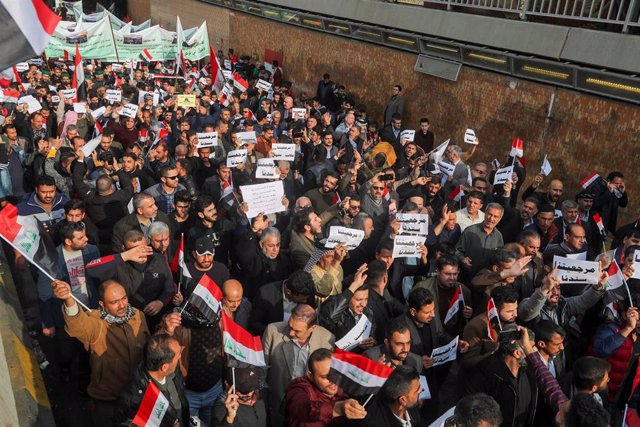 Anti-government protests in Baghdad (Iraq). – REUTERS / KHALID AL MOUSILY
BAGDAD, Dec. 20 (Reuters / EP) –
Ayatollah Ali Sistani, the highest Shiite religious authority in Iraq, said Friday that the Arab country will only solve its current crisis by calling for early elections and forming a new government to firmly replace the one currently leading Adel functions Abdul Mahdi
Abdul Mahdi presented his resignation in November, as part of a wave of protests against corruption and the socio-economic crisis that would have resulted in a nationwide death rate of about 450, mostly protesters killed by security forces.
"The fastest and most peaceful way to get out of the current crisis and avoid chaos or civil strife is to return to citizenship by holding early elections, after drafting a fair electoral law," Al Sistani wielded this Friday, two days after that Parliament does not approve such reform.
The influential cleric, who has spoken through a speech read by a spokesman in Kerbala, hopes that "the formation of the new government will not be delayed much." On Thursday, the constitutional deadline to designate Mahdi's replacement as prime minister expired.