Clashes in Paris during the first anniversary of the 'yellow vests' protests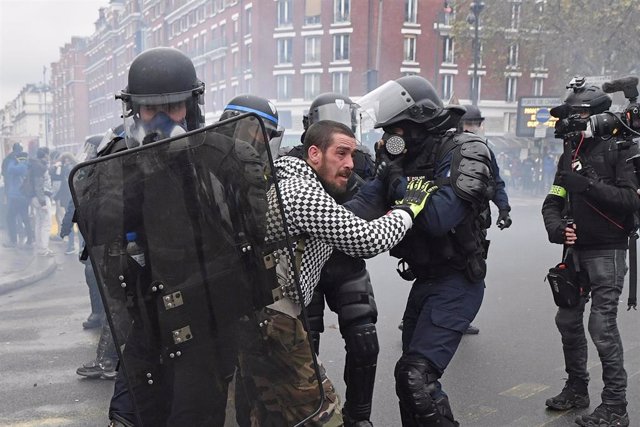 Anniversary of the 'yellow vests' movement – Julien Mattia / Zuma Press / dpa
PARIS, Nov. 16 (EUROPE PRESS) –
The Paris Police have launched tear gas to disperse the protesters gathered on Saturday in the northwest of the capital to commemorate the first anniversary of the protest movement of the 'yellow vests' in a performance that has resulted, for now, with 33 detained
The clashes have occurred near the Champerret Gate, the scale of a route that aims to reach the Paris-Austerlitz station, in the south of the city.
Protests broke out in mid-November 2018, first because of rising fuel prices and the high cost of living, but they soon became a broader movement against the president, Emmanuel Macron, and his drive for economic reforms .
The protests have lost strength in recent months, going from tens of thousands of participants to only a few thousand, but their leaders have called for a new mobilization this Saturday to mark the anniversary.
At its peak, at the end of last year, the movement grew to reach 300,000 people across the country.