Clashes between Israeli forces and Palestinian protesters in the Jordan Valley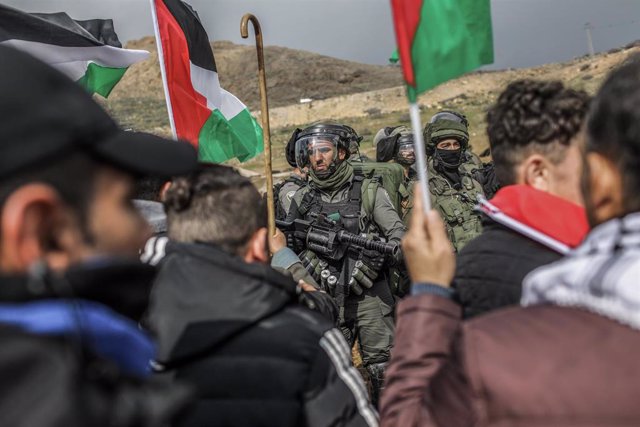 Palestinian protest in the Jordan Valley after knowing 'the agreement of the century' – Ilia Yefimovich / dpa
MADRID, 29 Jan. –
Israeli forces and Palestinian protesters have met on Wednesday in the framework of the protests that have taken place in the Jordan Valley against the Middle East peace plan devised by US President Donald Trump, who leaves this territory under Israeli control.
Palestinians, including members of the Palestine Liberation Organization (PLO) and Al Fatá, have demonstrated in the Jordan Valley against Israel's annexation plans, according to the Palestinian news agency WAFA.
According to WAFA, Israeli forces have attacked protesters with batons, stunning bombs and tear gas, leaving several injured. The Red Crescent has reported that it has treated eleven people by gas inhalation.
In addition, Israeli forces have placed checkpoints at accesses to the protest zone to prevent more people, including journalists, said WAFA.
The so-called 'agreement of the century' points to Jerusalem as the "indivisible" capital of Israel, which would retain control of the Jewish colonies and the Jordan Valley, while Palestine would have its capital in East Jerusalem.
Trump defended, in an appearance in the White House together with the Prime Minister of Israel, Benjamin Netanyahu, that it is a "realistic" solution to guarantee the peaceful coexistence of two states and urged the Palestinians to accept this "opportunity", which "could be the last. "