Chinese Prime Minister orders Wuhan hospitals to admit all patients in need of medical attention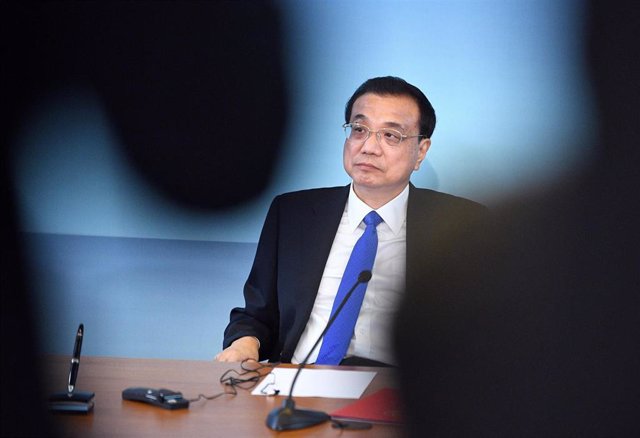 Chinese Prime Minister Li Keqiang. – Alexander Miridonov – Archive
MADRID, Jan. 27 (EUROPE PRESS) –
The Chinese Prime Minister, Li Keqiang, on Monday ordered the hospitals in the town of Wuhan, the epicenter of the new coronavirus outbreak, to admit all patients in need of medical attention.
During his visit to the city, which is closed, Li has reviewed the measures put in place to contain the spread of the disease, which has resulted in 81 deaths and more than 2,800 affected, as reported by the local newspaper 'South China Morning Post'.
Li, who is in charge of prevention work, has visited patients and medical staff. In addition, he has inspected the construction of a hospital that will have about 1,000 beds.
"All necessary measures must be put in place for all patients to be admitted to hospitals," said Li, who said that quality and safety standards will be met in the new hospital regardless of how long it takes to build it. .
On the other hand, he has announced that another 2,000 nurses will be sent to Wuhan over the next few days. "The authorities in Hubei and Wuhan are responsible for safeguarding the province and must do everything in their power to control the virus. It is their main task," said the leader.
The president, Xi Jinping, has issued an order asking the authorities to put the public interest "above anything else" when dealing with the disease.
The director general of the World Health Organization (WHO), Tedros Adhanom Ghebreyesus, has also arrived in Beijing on Monday to study the implementation of measures to slow the spread of the virus,
The alarms jumped on Sunday after learning that the coronavirus has an incubation period of 14 days and that it is contagious before symptoms appear.
This would radically differentiate the new SARS virus or acute and severe respiratory syndrome that emerged in China in 2002 and resulted in the deaths of more than 700 people worldwide. The SARS was not asymptomatic, so it was easier to locate potential infected.
The Chinese authorities suspect that some 5,794 people could carry the virus, which was first identified in December.