Chinese military join Hong Kong residents to remove barricades from protests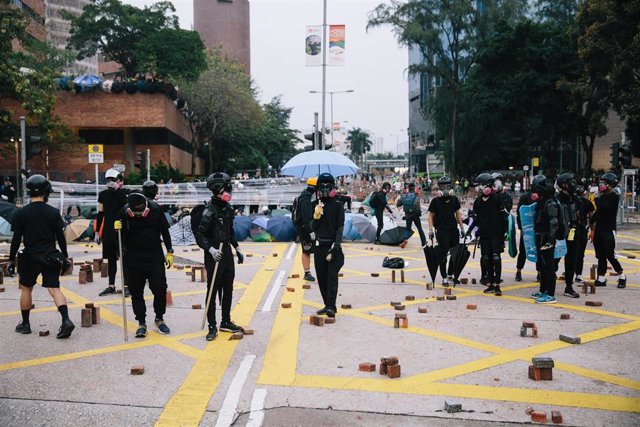 Protests in Hong Kong – Daniel William McKnight
MADRID, Nov. 16 (EUROPE PRESS) –
Chinese civilian soldiers are in Hong Kong to help citizens who sympathize with the Beijing Government to clear the streets of the city from barricades and debris, the scene of protests against central authorities for weeks.
This is an unusual exit for the military, who rarely leave their barracks in the territory, according to information from the Hong Kong RTHK chain.
The Chinese president, Xi Jinping, said on Thursday that it is a priority for Hong Kong to end "violence and chaos" stemming from the current wave of protests, which broke out in early June to curb a controversial law that opened the door to the extradition of suspects required by Beijing.
Beijing has condemned during these months any external interference in Hong Kong and has defended the principle of 'one country, two systems', under which the coexistence with the former territory of the United Kingdom has been managed since 1997.