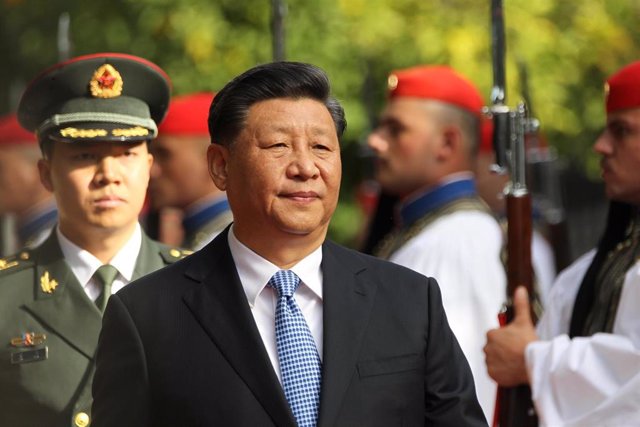 The president of China, Xi Jinping, on an official visit to Greece – Aristidis Vafeiadakis / ZUMA Wire / DPA – Archive
BEIJING, Feb. 19 (Xinhua / EP) –
The Chinese authorities have decided to withdraw the accreditation to three reporters of the 'Wall Street Journal' by the publication in the newspaper of an article of critical opinion with the management of the outbreak of coronavirus entitled "China is the real sick man of Asia".
"The Chinese people do not welcome media that use racially discriminatory language and malicious defamation and attack China," said Chinese Foreign Ministry spokesman Geng Shuang at a press conference on Wednesday.
On February 3, the newspaper published an article entitled 'China is the real sick man of Asia' and written by university professor Walter Russell Mead. The text, according to the Chinese Foreign Ministry, defames the efforts of the Government and the Chinese people in the fight against the outbreak of coronavirus.
"The editors have used a headline with such racial discrimination, causing outrage and condemnation of the Chinese people and the international community," Geng said.
The spokesman for the Chinese Foreign Ministry has indicated that the authorities have submitted a complaint to the 'Wall Street Journal' and have moved their discomfort over the article. "China demands that the 'Wall Street Journal' recognize the seriousness of their mistake, officially apologize and that those responsible be held accountable," he explained. "Meanwhile, we reserve the right to take more action," Geng said.
The Foreign spokesman has stressed that, to date, the newspaper has done nothing "except dodge and avoid its responsibility" and has not apologized or informed the Chinese authorities about what it plans to do with those responsible for the publication from the article.
Geng has said that the Chinese government addresses issues related to foreign journalists in accordance with laws and regulations. "Following international practices, China will continue to support and facilitate the information coverage of journalists that is done in accordance with the law," he concluded.