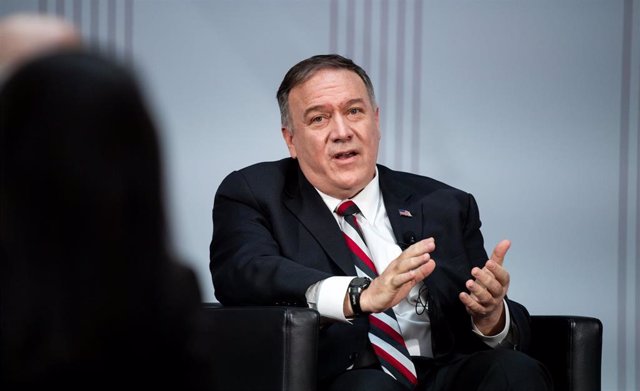 The United States Secretary of State, Mike Pompeo – Bernd von Jutrczenka / dpa
MADRID, Nov. 8 (EUROPE PRESS) –
China has warned the US Secretary of State, Mike Pompeo, on Friday that his criticisms of the Chinese Communist Party (CCP) are "extremely dangerous," indicating that they could have "negative effects."
Chinese Foreign Ministry spokesman Geng Shuang has referred in the daily press conference to the statements made by Pompeo during his visit to London last month, when he warned of the threat that the CCP would represent, which differed from the Chinese people.
"China rejects and strongly opposes the words of Pompeo that stain China's political system, as well as its domestic and foreign policy, on the so-called 'Chinese threat'," Geng said when asked about this matter.
Specifically, he has reproached him for trying to make a difference between the CCP and the Chinese people, a "provocation" destined for "failure." "I will be clear, the CCP, as the ruling party of our country, has always represented and defended the interests of our people and has its deep trust and sincere support," he said.
The spokesman has attributed the US ruling to "a zero-sum Cold War mentality" and Pompeo's supposed intention to "gain political capital by adopting an anti-Chinese position."
"Pompeo's comments are extremely dangerous and not worth it for a US secretary of state," he said. "We urge you to stop slandering China. If you continue to do so, the negative effects will return to it as a 'boomerang'," he stressed.
Pompeo has recently become one of the strongest voices against the situation of the Uighur minority in the Chinese region of Xinjiang. He tried to form a common front against China in the UN General Assembly and transferred the matter to Pope Francis during his visit to the Vatican.