China urges the United States to end the "provocations" in the South China Sea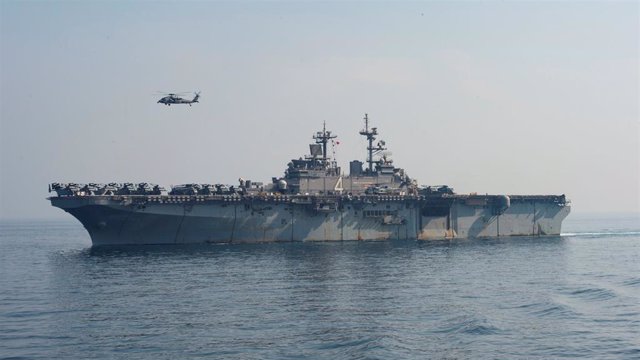 A US Navy ship during an operation (archive photo) – REUTERS / HANDOUT. – Archive
MADRID, Nov. 22 (EUROPE PRESS) –
Chinese authorities urged the United States on Friday to stop "provocations" in the South China Sea after two US Navy ships sailed near the Paracelsus Islands.
The American fighter ship 'Gabrielle Giffords' and the destroyer 'Wayne E. Meyer' entered Wednesday and Thursday, respectively, in the areas adjacent to the islands claimed by Beijing without the permission of the Chinese Government, according to the spokesman of the Southern Command of the Chinese Army, Colonel Li Huamin.
The ships had been located by the command, which mobilized its maritime and air forces to identify and warn the American ship to leave the area in accordance with the laws, as Li explained, as indicated by the state newspaper 'China Daily '.
On multiple occasions, the United States has sent its ships to areas near the South China Sea, while China has asked it to withdraw to avoid "risks and possible accidents," according to Li.
For its part, the United States has said it is concerned about China's attempts to influence the presidential elections scheduled for January in Taiwan, as they said in a statement Thursday.
In this regard, the de facto US ambassador to Taiwan, Brent Christensen, has explained that Beijing has increased pressure on the autonomous island before the elections that will take place on January 11.
Taiwan has accused China of trying to interfere with its democratic process, in which the president and deputies will be elected. Beijing, on the other hand, made a series of aircraft carriers navigate through the Taiwan Strait on Sunday, authorities said.