China slams 'provocation' by US warships
The ministry said the course plotted by the vessels had "seriously infringed upon Chinese sovereignty" and "contravened Chinese and relevant international law", as they had entered territorial waters without permission.
Ships and aircraft were sent to the scene within 12 nautical miles of the Paracel Islands to warn the US warships to leave, with the ministry adding that its resolve to defend its land and waters was "unswerving".
:: Exclusive: Unseen Battle For South China Sea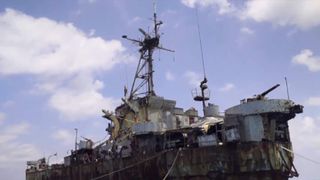 The Higgins – a guided-missile destroyer – and the Antietam – a guided-missile cruiser – were sent as part of what has been seen as an attempt by Washington to counter efforts by Beijing to limit freedom of navigation in its waters.
For years, the US military has insisted that its operations are carried out throughout the world, including in areas claimed by their allies, and that they are separate from political considerations.
"We conduct routine and regular freedom of navigation operations, as we have done in the past and will continue to do so in the future," the US Pacific Fleet said in a statement.
:: Why Is There A Dispute In The South China Sea?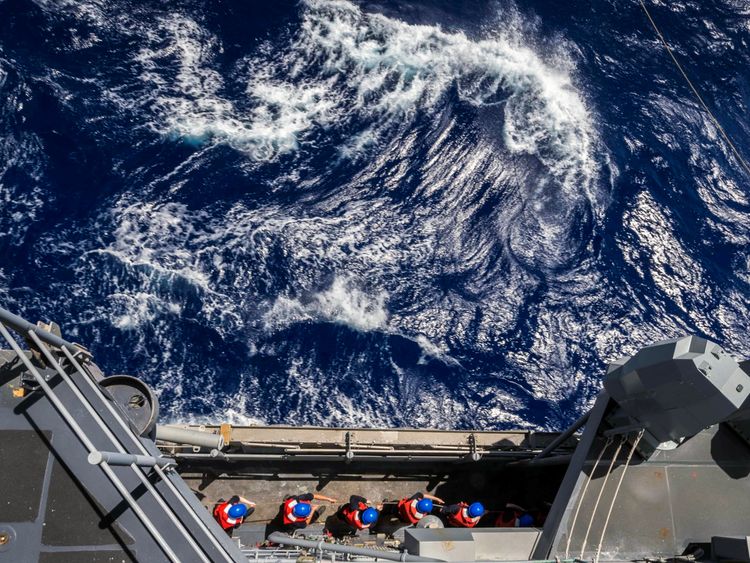 But on this occasion it came amidst a period of heightened tensions between Washington and Beijing, headlined by an ongoing trade dispute and the cancellation of a summit between Donald Trump and North Korean leader Kim Jong Un.
The operation also came just days after the Pentagon uninvited China from a major US-hosted naval drill.
China said "mutual trust between the two militaries" had been "harmed" as a result, and that it would "continue to take all necessary measures to defend the country's sovereignty and security".
It added that its presence in the South China Sea – which is disputed by Brunei, Malaysia, the Philippines, Taiwan and Vietnam – was legitimate, and accused the US of holding Cold War-style suspicions.
Washington has said it would like to see more international participation in its freedom of navigation operations in the South China Sea, through which about $5trn of ship-borne trade passes each year.