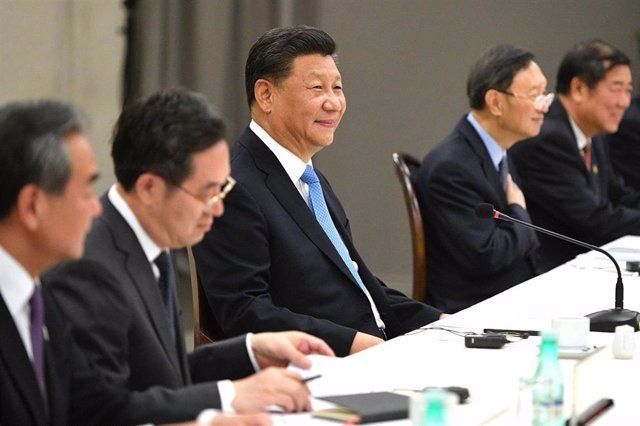 The president of China, Xi Jinping, in the center, next to Chinese Foreign Minister Wang Yi – – / Kremlin / dpa – Archive
BEIJING, Dec. 20 (Reuters / EP) –
The Vice Minister of Foreign Affairs of China, Le Yucheng, said Friday that bilateral relations with the United States have faced serious difficulties and stressed that we must work in accordance with the consensus achieved by the leaders of both countries, Xi Jinping and Donald Trump, to advance understanding.
The Chinese Vice Minister of Foreign Affairs has made these statements at a meeting with the United States special envoy for North Korea, Stephen Biegun, as reported by the Chinese government department in a statement published Friday, days after the two countries announced the Entry into the first phase of the bilateral trade agreement.
The two senior officials have exchanged views on North Korea, at a meeting in which China has reiterated that it will continue to defend its sovereignty, its security and its development interests.