China raises the deaths of the new coronavirus to 259 and 11,791 people affected in the country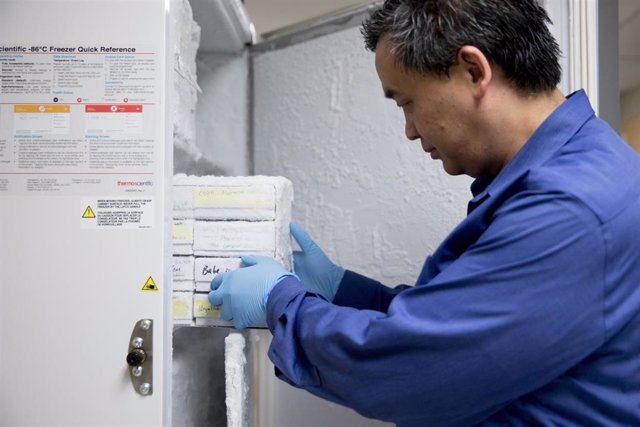 Image of a researcher studying the coronavirus. – Jessica Christian
BEIJING, Feb. 1 (Xinhua / EP) –
The Health Commission of China has raised this Saturday to 259 those killed by the outbreak of the new coronavirus and 11,791 those affected confirmed throughout the country, which has already reached all the Chinese provinces.
During Friday, 2,102 new confirmed cases have been counted, another 5,019 new suspicious cases and 46 dead, 45 of them in the province of Hubei, province in which the town of Wuhan is located, epicenter of the outbreak, and one in the district from Chongqing. In addition, 268 patients have become in serious condition and 72 people have been discharged this same day.
The balance of the Chinese health authorities has detailed that 1,795 people are in critical condition and added that there are currently 17,988 suspected cases, to which 243 people have already been discharged after recovering from the virus.
According to the Chinese Health Commission, a total of 136,987 people who have had close contact with any of those affected have been detected. Of these, 118,478 are under medical observation and another 6,509 have been discharged on Friday.
In addition, thirteen cases have been confirmed so far in Hong Kong, ten on the island of Taiwan and seven in Macau.
Given this situation, the Undersecretary General of National Development and Reform Commission (NDRC) of the Chinese Government, Zhao Chenxin, has indicated that they have the capacity to guarantee the supply of daily necessities and to "establish a solid base to win the battle" against the new coronavirus epidemic.
According to Chenxin, the supply of grain, edible oil, vegetables and other daily necessities, both in Wuhan and elsewhere in China, is adequate to meet normal public demand.
The World Health Organization (WHO) announced its decision to declare the outbreak of a new coronavirus in China as an international health emergency. "The main reason for this statement is not what is happening in China, but what is happening in other countries," said the agency's director general, Tedros Adhanom Ghebreyesus.
"Our main concern is the potential for the virus to expand to countries with weaker health systems and that they are poorly prepared to deal with it," he told a news conference.
Common signs of infection include respiratory symptoms, fever, cough and shortness of breath. In more severe cases, the infection can cause pneumonia, severe acute respiratory syndrome, kidney failure and even death.
In 2003, more than 600 people died worldwide (349 in China) due to SARS or acute respiratory syndrome, which left 5,327 affected in nine months.