China increases coronavirus deaths to 361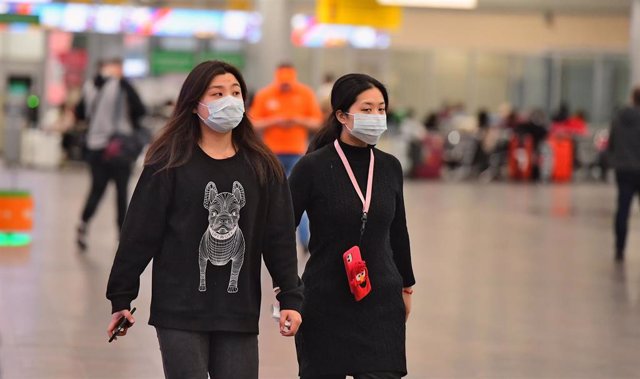 Two Asian women at the Moscow airport. – Igor Ivanko
MADRID, 3 Feb. –
The National Health Commission of China has reported Monday that fatalities due to the coronavirus have increased to 361, including 57 that have occurred in the last 24 hours.
According to Chinese health authorities, cases of infected people have risen from 2,829 to 17,205.
The coronavirus exploded for the first time in the Chinese city Wuhan, in the province of Hubei, where 350 deaths have been recorded. The rest of the victims have died in other parts of China, except one, which this week did in the Philippines.
After the World Health Organization (WHO) announced its decision to declare the outbreak of the new coronavirus in China as an international health emergency, countries such as New Zealand, Australia, Iran, Russia, Pakistan or Bangladesh have banned entry into its borders to people from mainland China.
Common signs of infection include respiratory symptoms, fever, cough and shortness of breath. In more severe cases, the infection can cause pneumonia, severe acute respiratory syndrome, kidney failure and even death.
In 2003, more than 600 people died worldwide (349 in China) due to SARS or acute respiratory syndrome, which left 5,327 affected in nine months.