China asks the EU to facilitate the arrival of supplies to fight the coronavirus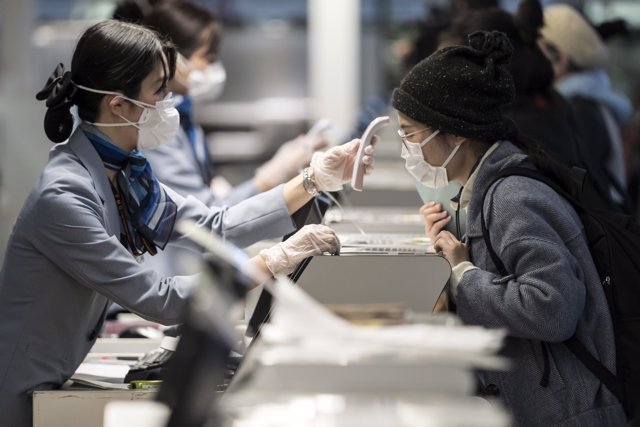 Protection against coronavirus in an airport – GETTY
BEIJING, Feb. 1 (Xinhua / EP) –
Chinese Prime Minister Li Keqiang has asked the president of the European Commission, Ursula von der Leyen, on Saturday to facilitate the arrival of supplies from Europe to the Asian country to improve the response to the threat of the coronavirus outbreak.
Li has promised the president of the Commission that China is implementing its response plan "openly and transparently" in the outbreaks of the epidemic, especially in the center of the country, "while the rest of the citizens live normal lives," as he has been transferred by telephone in a communication collected by the official Chinese news agency Xinhua.
"The Government and the people of China have the confidence, the resolution and the ability to win the battle against the epidemic," said the prime minister.
In addition, Li said that "China is willing to strengthen exchanges of information, policies and technology and develop relevant cooperation with the international community, which includes the EU."
For his part Von der Leyen has transferred to the prime minister the respect and recognition of the EU to the measures of prevention and control of epidemics that China has taken, and has promised him that the block "will do everything possible to use all available resources to help China, through coordination with the relevant member countries to facilitate the acquisition of medical supplies to the Chinese side. "