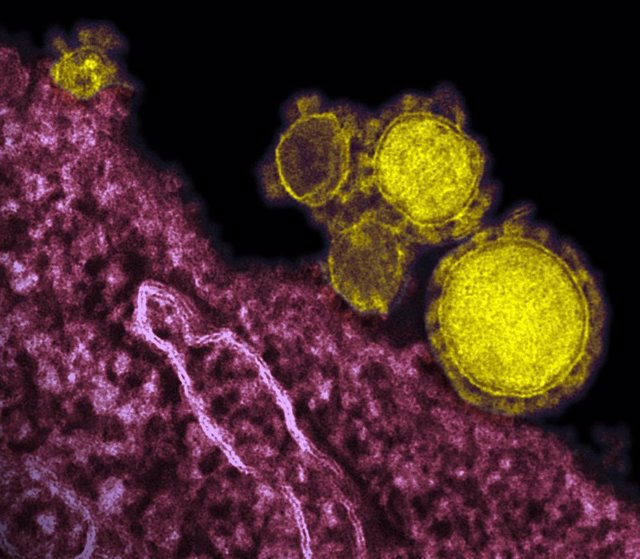 New coronavirus- MERS- – FLICKER / AJC1 – Archive
WUHAN (CHINA), Jan. 21 (Xinhua / EP) –
Chinese medical authorities have confirmed on Tuesday the death of a fourth person afflicted with the viral outbreak of the coronavirus in the city of Wuhan, capital of the central Chinese province of Hubei, as reported by China's state news agency, Xinhua.
China announces the fourth death of a person affected by the outbreak of the coronavirus
The 89-year-old man died Sunday, becoming the fourth fatality after the Wuhan authorities confirmed this weekend another death in the same city, after taking stock that has so far left 198 cases of people affected , 25 of which have already been discharged.
Currently, 169 patients are being treated, of which 44 are in critical condition.
The disease has also spread to Beijing, where two patients have been identified in the Daxing district, in the southern part of the city, while the other case has been registered in southern Shenzhen, near the Hong Kong border .
This outbreak is similar to the cause of Severe Acute Respiratory Syndrome or SARS that broke out in southern China 18 years ago and killed 800 people worldwide, but the Health Commission of the town of Wuhan, Hubei Province and epicenter of the outbreak, is still completing the genetic study of this strain.
For his part, the president of China, Xi Jinping, has called on Monday to his Government and the authorities of the country to redouble efforts to stop the spread of the virus, as it is a "crucial" moment due to the many displacements that are leaving to be produced in the next dates on the occasion of the holidays for the Spring Festival.