China announces a new death from the viral outbreak and figures the cases recorded to date in 139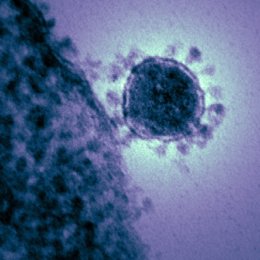 File image of a coronavirus – US NATIONAL HEALTH INSTITUTE – Stock
BEIJING, 20 Jan. (DPA / EP) –
The Chinese health authorities have announced this Sunday that there has been a new death due to pneumonia derived from the viral outbreak of unknown origin that has already spread to several cities in the country and has recorded 139 cases recorded so far.
The medical authorities of Wuhan, the city of central China where pneumonia was first identified in December, has confirmed 136 new cases over the weekend, including a third death.
The disease has also spread to Beijing, where two patients have been identified in the Daxing district, in the southern part of the city, while the other case has been registered in southern Shenzhen, near the Hong Kong border .
The medical authorities have confirmed that these three cases correspond to people who had recently traveled to Wuhan, where three deaths have already occurred, while 25 patients have been discharged from a total of 198 cases.
This outbreak is similar to the cause of Severe Acute Respiratory Syndrome or SARS that broke out in southern China 18 years ago and killed 800 people worldwide, but the Health Commission of the town of Wuhan, Hubei Province and epicenter of the outbreak, is still completing the genetic study of this strain.