China accuses the 'NYT' of being "blind and deaf" and defends its "anti-terrorist policy" in Xinjiang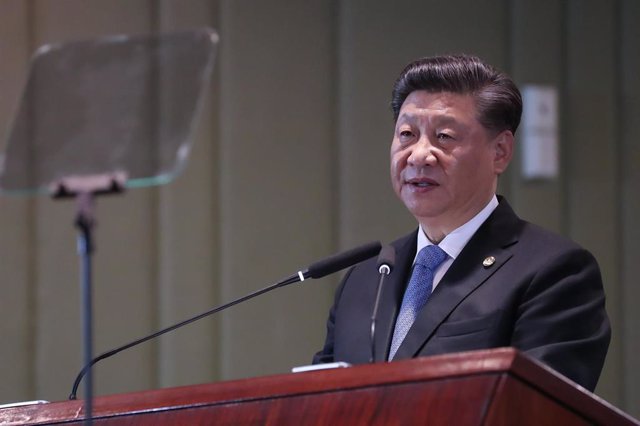 The President of China, Xi Jinping – Marcos Correa / Palacio do Planalt / DPA
MADRID, Nov. 18 (EUROPE PRESS) –
China has rejected on Monday the report published during the weekend by the 'New York Times', which collects more than 200 internal documents that reveal that the Chinese Communist Party (CCP) ordered to accelerate the campaign of repression against minorities in Xinjiang, accusing the American newspaper of being "blind and deaf" to what he has defended as good results of his "anti-terrorism policy" in the region.
"The 'New York Times' has neglected the facts and, what is worse, has used a rough patch to distort and hype some supposed 'internal documents' and undermine China's efforts against terrorism and radicalism," he said. China Foreign Ministry spokesman Geng Shuang said at the daily press conference.
Geng stressed that, thanks to this "anti-terrorism policy", in the last three years there has been "not a single violent or terrorist incident" in Xinjiang, compared to the "thousands" that took place between 1990 and 2016. "The ' The New York Times' is blind and deaf to the facts, "he stressed.
The ministerial spokesman has argued that China's policy in Xinjiang has been based on "legally fighting these crimes while tackling the root causes" of problems in the region "by making maximum efforts to protect the fundamental rights of its residents" .
"The rights to life, health and development have been effectively safeguarded and our measures have been supported by all ethnic groups," Geng said, warning that "China will not show mercy to the violent, radical and terrorist." because "she is determined to protect the life and security of her people."
Questioned specifically about the words of the Secretary of State of the United States, Mike Pompeo, who last Friday reiterated his criticisms of China for his policy towards the Uyghurs in Xinjiang, Geng has criticized "his ideological prejudices and his ignorance about the past and the present from China. " "It is not worth it or refute them," he replied.
However, he has warned the head of US diplomacy that the logic of the Cold War, – "It seems that he is trapped in the ashes of history" – "will not take him anywhere." "I hope that Mr. Pompeo … begins to see the relations between China and the United States from the right perspective," he said.
Pompeo has become one of the most critical voices with China's policy in Xinjiang, where, according to UN experts, there would be one million members of ethnic and religious minorities, although mostly Uyghurs, held in clandestine centers.
China denies that these centers are a kind of concentration camps and ensures that they are facilities to re-educate those who voluntarily lend themselves to it against radicalism.
The Uyghurs, in the focus of Chinese policies in Xinjiang, are an ethnic minority of the Muslim faith who denounce discrimination and persecution by the Beijing regime.