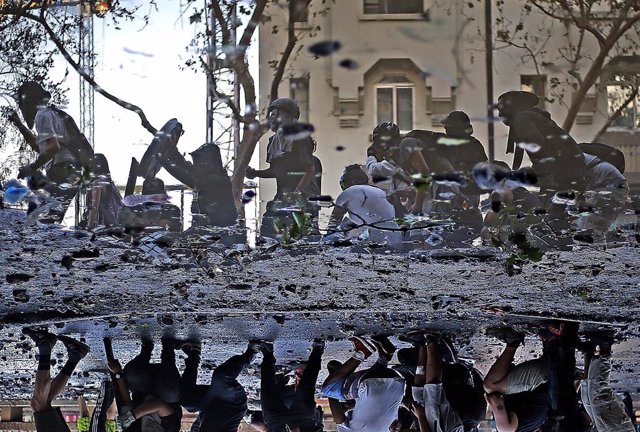 Protests in Chile. – Cristobal Escobar / Agency One / dp / DPA
SANTIAGO, Nov. 23 (Agency One / EP) –
The Government of Chile has announced this Friday the creation of a technical advisory committee on Human Rights in the framework of anti-government demonstrations that have taken place since October in the country.
"We have proposed and agreed to create a technical advisory committee that will be able to work and make more concrete proposals in different areas," said the country's Minister of Justice, Hernán Larraín, in La Moneda.
The committee will be made up of "representatives of the ministries that are part of it," Larraín added, while ensuring that "national and international organizations that can help us in this area will be invited."
The agency will work in three lines. According to the head of Justice, the first will be "to set standards for all those who are in the custody of the State, for example, children and adolescents, or women." Larraín has justified that "there is a different responsibility that we have to assume."
On the other hand, "another line is to advise, collaborate with organizations that, in military institutions (Armed Forces or police) have organizations, departments or divisions on Human Rights" to "generate a dialogue and strengthen the culture of Human Rights in these institutions, "he detailed.
Finally, it has also opened "a line of work regarding people who are detained, in any capacity, by some state body," said Larraín.
"There have been some shortcomings, which the criminal justice coordinating commission has tried to close, but we also want to work in that area," he said.