Child's birthday party 'destroyed' by Canada bombing
The male suspects fled the scene after detonating the device inside the Bombay Bhel restaurant in Ontario at about 10.30 pm (3.30am UK time).
The wounded were taken to hospital after the explosion. Three were in a critical condition and taken to Toronto Trauma Centre for treatment, police said.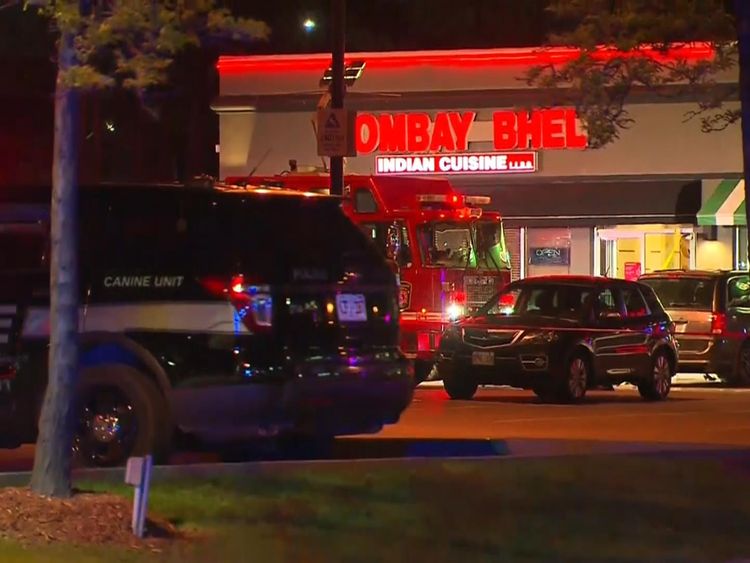 A witness, Andre Larrivee, told the Globe and Mail newspaper that he was watching television in his home when he heard the blast. "It was really loud," he said.
2 suspects attended the scene, detonated an Improvised Explosive Device within the restaurant. Several injured were taken to local hospital and 3 in critical condition were taken to a Toronto Trauma Centre. pic.twitter.com/yzCT59UVN6

— Peel Regional Police (@PeelPoliceMedia) May 25, 2018
Peel Regional Police posted an image of the two male suspects on Twitter, wearing dark zip-up hoodies and their faces mostly covered. One appeared to be carrying an object in his right hand.
The attack in Mississauga, Canada's sixth largest city, comes a month after 10 people were killed in Toronto when a man drove his rented van into a lunch-hour crowd on a busy street. Fifteen others were injured.
More follows…