Child soldiers: the road to a new life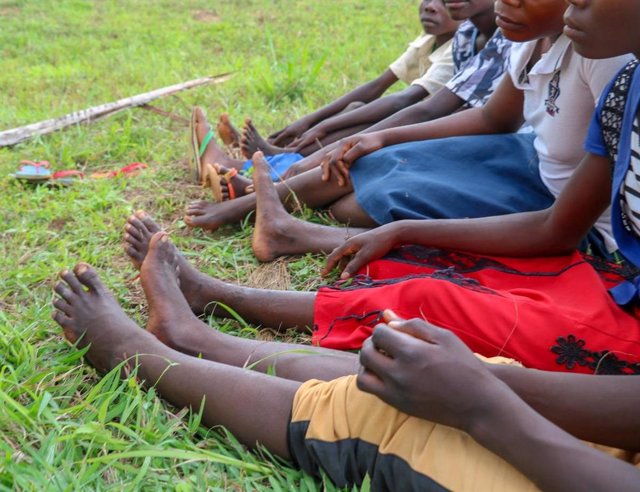 Child soldiers in a reintegration program supported by World Vision – WORLD VISION
MADRID, 12 Feb. (By Dr. Mesfin Loha, director of World Vision South Sudan) –
The difficult situation experienced by children associated with armed forces and groups is beyond description. We simply cannot put ourselves in his place. Therefore, I will not attempt to share the horror that many of these children have shared with me previously.
My first interaction with some of the former child soldiers was in February 2018. I only had a few months working on my new role as National Director of World Vision in South Sudan. Many of those children were young, some so young that they were barely eleven.
They were scared, perplexed and emaciated for staying too long in the bush. "El monte", this is what is called the area away from urban centers where children live while being trained after being kidnapped.
It was heartbreaking to see girls, so girls still, barely able to carry their babies in their arms. Their faces showed despair. Most were weak and seemed anemic. Those who were pregnant had their eyes lost, with a sad expression of uncertainty.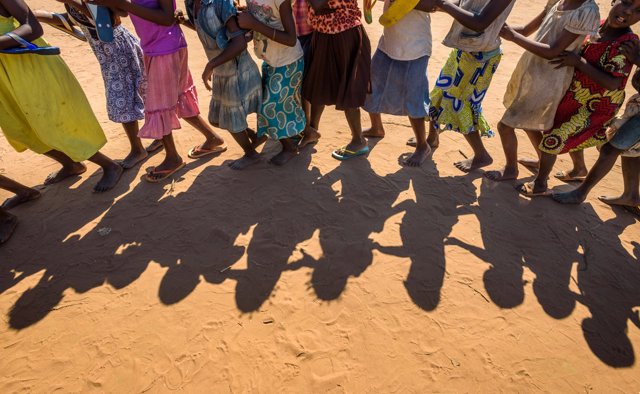 Child soldiers in a reintegration program supported by World Vision – World Vision
World Vision, with the support of UNICEF and other partners, launched a specific program for Comprehensive Case Management and Community Psychosocial Support, an initiative aimed at providing assistance to children who were released from armed forces and groups. At that time the program helped the healing and integration of 988 children but many more could not escape their captivity and thousands more could be in danger of kidnapping.
Gina, whose name is not real, found comfort in the support of the social worker, her family and World Vision while trying to rebuild the pieces of her life after the kidnapping.
The Provisional Care Center has been a crucial starting point for unaccompanied and separated children, for those who needed special attention, for those with mental health problems, and so on.
This center has been recognized as the best practice to rehabilitate children using community-based solutions. It is a springboard for evaluation work, specialized care and family reunification. However, a successful reintegration requires long-term programs to address the multifaceted needs of these children. Programs must go beyond the first year of rehabilitation if we want to think about the reintegration of minors.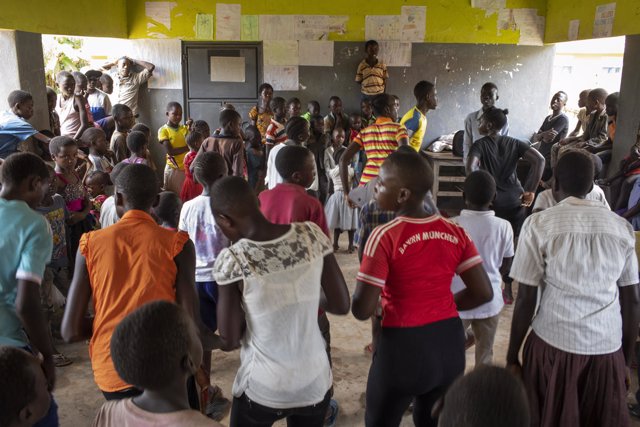 Child soldiers in a reintegration program supported by World Vision
We should not think about working alone with children after kidnapping and torture. We must begin by intensifying long-term programs with child soldiers, in addition to demanding an increasing role of the government in preventing the recruitment of children.
The Government of South Sudan passed a law that criminalizes the recruitment and use of children under 18 by the armed forces.
It is time to take another step and make collective voices stronger and make this law run. The current state of the country calls for a multiple approach that includes expanding context-appropriate interventions to support children released on the road to a new life.
We cannot forget that we must continue to use all our efforts to ensure that the multitudes of minors still in captivity are released urgently.
We are talking about 19,000 children currently associated with the country's armed forces and groups. We cannot give them back their childhood, but we can offer them a future in which they live fully integrated and have the support of their family, community and institutions.