Charles: 'Royal wedding will be very special'
The Duke and Duchess of Cornwall walked around a flower market in the southern city as their French tour draws to a close.
Camilla was asked what it has been like getting to know Meghan, and told reporters: "It's very nice, all very exciting."
When asked if they were ready for the big day, she replied: "We can't wait."
Charles and Camilla are also set to drop in on a fruit and veg stall and another selling socca – a Nice speciality made from chickpea flour and olive oil.
::The ultimate guide to the royal wedding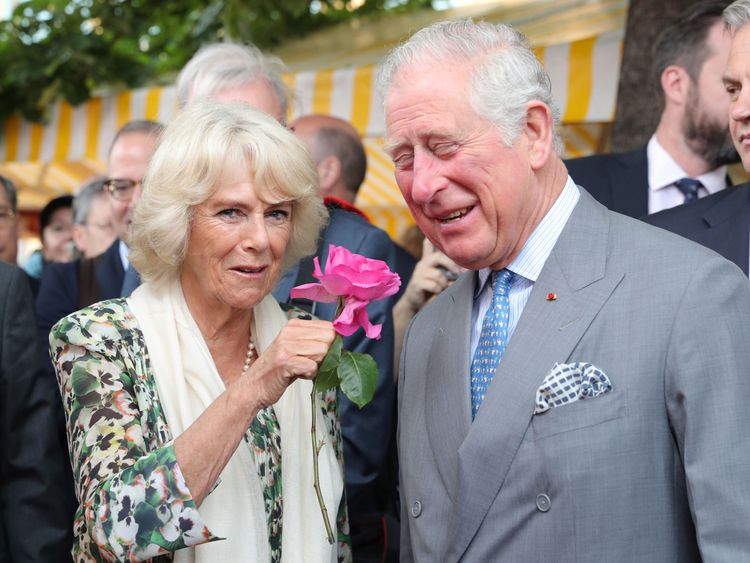 The Duke of Cornwall was asked how he was feeling ahead of the wedding on Saturday 19 May, and said: "It's absolutely marvellous.
"It's going to be a very special day for everybody."
Camilla was asked about the arrival of Prince Louis and the royal wedding in one year, and replied: "Quite a lot.
"A few more to go.
"Zara's got a baby coming."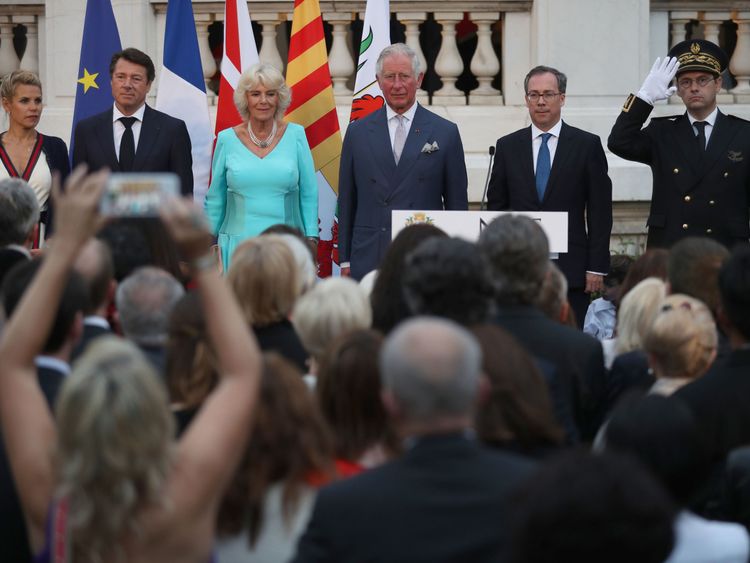 Charles and Camilla arrived in Nice on Monday, where they paid their respects to the 86 victims of the Nice attack in 2016.
Yesterday they commemorated VE day by laying a wreath at a ceremony in Lyon.
The royal couple will later fly out to Greece for the second leg of their five-day tour.
They will be welcomed in Athens by the British ambassador in the country Kate Smith.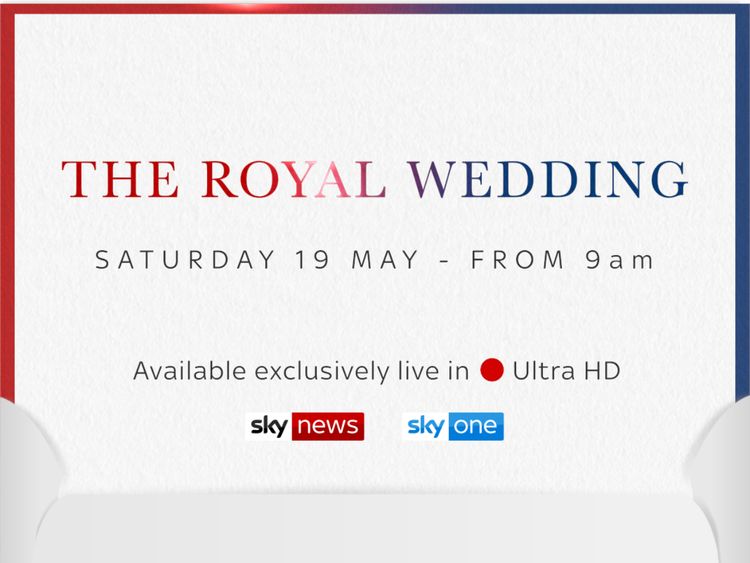 Charles and Camilla will first head to the Tomb of the Unknown Soldier where the prince will lay a wreath to remember the unknown and missing casualties of war.
They will then meet the President of Greece Prokopios Pavlopoulos and his wife Vlassia Pavlopoulou-Peltsemi at the Presidential Mansion.
Charles has spoken ahead of the royal wedding as a waxwork of Meghan Markle was unveiled at Madame Tussauds.