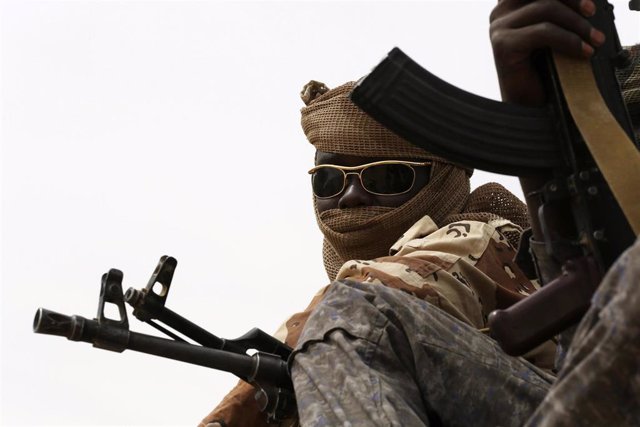 Soldiers in Mao, Chad – STRINGER. / REUTERS – Archive
MADRID, Dec. 27 (EUROPE PRESS) –
Chadian security forces will go on the offensive in the area of ​​Lake Chad before the increase in the actions of suspected militiamen of Boko Haram, as the defense minister of the African country has advanced.
The delegate minister of the Presidency and the head of Defense, General Mahamat Abali Salá, has indicated that the Chadian Armed Forces have been "too long on the defensive" and the time has come to change this approach.
"Today we want to declare war against the forces of evil of Boko Haram and the terrorists," said the minister during a visit on Thursday to Baga Sola, in the province of Lago, the most affected by the jihadist insurgency.
"We are going to go on an offensive speed," he said after meeting with traditional military, administrative and chief officials, according to the Chadian media Alwihda Info. Thus, he stressed that the security forces have already been formed and now comes the time to To accelerate their actions.
General Salá, who has traveled accompanied by several officers, has transferred to the local authorities that "Boko Haram members must be attacked wherever they are and persecuted everywhere."
The authorities of the riverside countries of Lake Chad often refer to Boko Haram regardless of whether they talk about the faction led by Abubakar Shekau, which started its actions in 2009 in Nigeria and then extended them to Chad, Cameroon and Niger, or the branch split into 2016, Islamic State in West Africa (ISWA), very active in recent months.
In this regard, according to the aforementioned Chadian media, last Tuesday night three Chadian soldiers were wounded by mortar shots by suspected militiamen of Boko Haram in a border area near Baga Sola. In addition, on Monday night, suspected jihadists also attempted to attack the island of Kinasserom, on the lake, without causing casualties.