Carlos de Inglaterra says his father is "good" after being admitted as a precautionary measure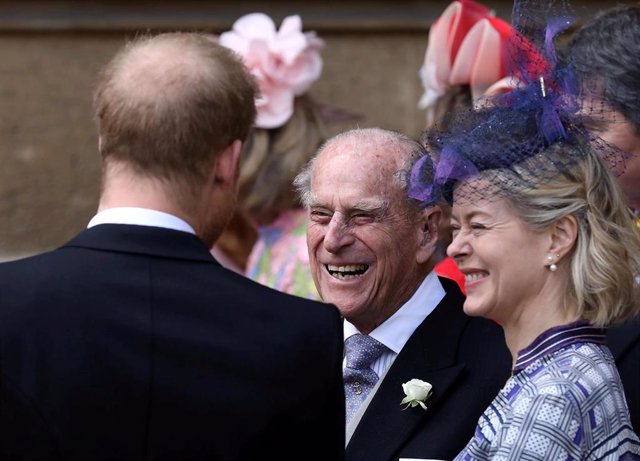 Prince Philip of the United Kingdom, Duke of Edinburgh. – REUTERS / POOL NEW
LONDON, Dec. 24 (Reuters / EP) –
The Prince of Wales has announced Monday that his father, Prince Philip, is "well", after being admitted to the hospital as a precaution.
The Duke of Edinburgh, who was transferred to King Eduado VII Hospital in London from Sandringham's royal residence in eastern England, has been admitted as a precaution due to a treatment he was following, as Buckinham Palace has reported .
Carlos de Inglaterra has been asked about his father's state of health when he was visiting some of the areas of northern England that have been affected by floods caused by heavy rains that have fallen last weekend.
"It's fine. Once you get to that age, things don't work so well. You are very well taken care of in the hospital," said the Prince of Wales.
Prince Felipe decided in August 2017 to retire from public life due to his state of health after 67 years with his wife Isabel II of England, who for his part has not announced that he will change his plans to pass, as of custom, Christmas in Sandringham, one of the houses that British royalty has in the coastal area of ​​Norfolk, in the east of the country.
The Duke of Edinburgh was already operated on the hip in 2018 and in January of this year he was unharmed from an accident when he collided with another car.