Canad á reports that another 32 of its citizens aboard the 'Diamond Princess' suffer from coronaviruses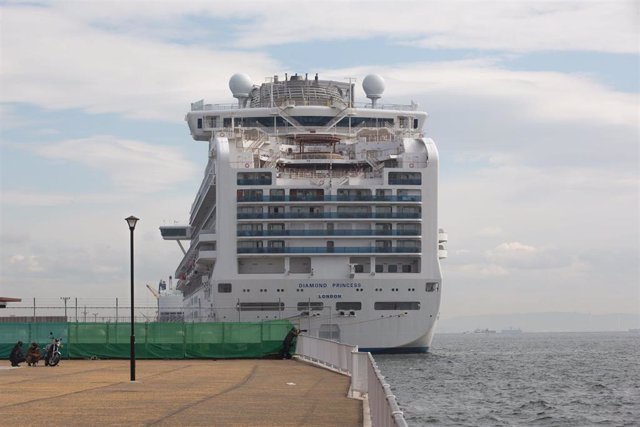 The 'Diamond Princess' cruise. – Stanislav Kogiku / SOPA Images via / DPA
MADRID, Feb. 18 (EUROPE PRESS) –
The Government of Canada has reported on Monday that another 32 of the 256 Canadians who were on board the 'Diamond Princess' cruise ship are affected by the new coronavirus, which puts the number of people affected in the country at 47.
The department that manages Canada's diplomatic and consular relations has specified that passengers will be examined before boarding the evacuation plane and that those who show symptoms of being affected by the coronavirus will be transferred to the Japanese health system. Those returning to the country will still undergo a 14-day quarantine at a military base in Ontario.
"The government is working closely with the operator of the 'Diamond Princess' and the Government of Japan to assist in the evacuation," Barbara Harvey, a spokeswoman for the department, told the local newspaper 'Toronto Star'.
The Government of Canada announced on Saturday that it will evacuate its nationals from the cruise, in which there are already 355 verified cases of coronavirus, which makes it the biggest point of the outbreak in China. On board were 2,666 passengers and 1,045 crew members still in quarantine.
As of Monday, the Ministry of Health of China has confirmed 1,868 deaths and 72,434 infected in the country. Although the epicenter of the coronavirus is in Wuhan and most cases are registered in China, cases have been detected in other countries in Southeast Asia, Europe and America. The World Health Organization (WHO) declared the international health emergency at the end of January and has asked the international community to redouble its efforts.
Common signs of infection include respiratory symptoms, fever, cough and shortness of breath. In more severe cases, the infection can cause pneumonia, severe acute respiratory syndrome, kidney failure and even death.
The data of deaths due to the outbreak of the new coronavirus exceed those recorded due to the outbreak of SARS or acute respiratory syndrome that was first detected in 2002. In 2003, more than 600 people had died in China because of this virus, while the global figure reached 765 deceased.