Canad á evacuate á to his nationals of the cruise ship 'Diamond Princess' where there are already 355 cases of coronavirus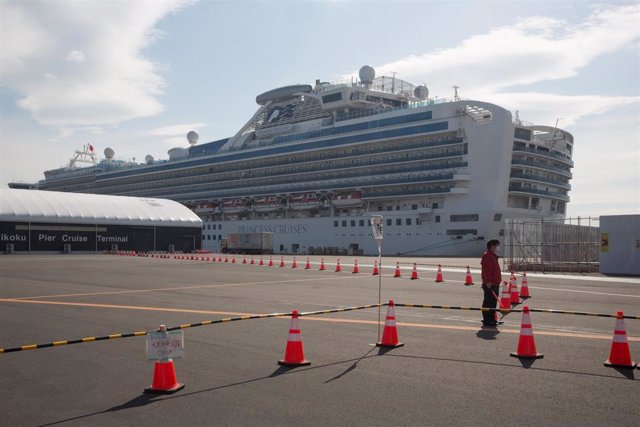 Image of the cruise ship 'Diamond Princess'. – Stanislav Kogiku / SOPA Images via / DPA
MADRID, Feb. 16 (EUROPE PRESS) –
The Government of Canada has announced this Saturday that it will evacuate its nationals from the 'Diamond Princess' cruise ship, in which there are already 355 verified cases of coronavirus, the biggest point of the outbreak in China.
Ottawa will make available a plane to bring back the Canadians who are aboard this cruise, where 2,666 passengers and 1,045 crew are still in quarantine.
"Due to the extraordinary circumstances faced by our citizens in the 'Diamond Princess', we have decided to bring Canadians back home from Japan," said Canadian Foreign Minister Francois-Philippe Champagne, in a statement .
From Exteriors they have argued that passengers will fall asleep to a review before boarding the plane and those who show symptoms of suffering from the coronavirus will be transferred to the Japanese health system.
The Government has stated that Canadians returning to the country will still submit to a forty-14 day period at a military base in Ontario.
The United States also gave the order to evacuate the more than 400 American passengers from the cruise in forty in the Japanese port of Yokohama to complete another 14 days of isolation in their country.
"We are deeply grateful to the cruise line and the government of Japan for working so diligently to contain and control the spread of the disease," he said in a statement from the US Embassy.
The cruise began its quarantine on February 5 and in principle should end on the 19th, but the certainty of the deadline has become more diffuse, as new cases of coronavirus on board have expanded, after the first infection of A passenger who landed in Hong Kong.
Until this Sunday, the Ministry of Health has confirmed 1,665 dead and 68,500 infected, according to the balance of the outbreak of the new coronavirus originated in the city of Wuhan.