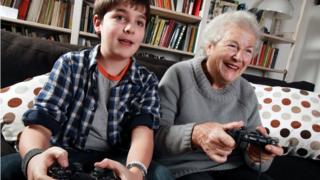 MPs are calling for the government to enshrine in law the right for grandparents to see their grandchildren after a divorce.
They want an amendment to the Children's Act, which would include a child's right to have a close relationship with members of their extended family.
The change would also cover aunts and uncles seeing nieces and nephews.
Call for 'rights for grandparents' law
The Ministry of Justice said it would consider the proposal.
The current rules mean relatives have to apply to court to gain access rights to a child and then have a child arrangement order – or CAO – put in place.
The issue was debated in parliament last week, with MPs sharing experiences of their constituents.
Conservative MP Nigel Huddleston said he knew of grandparents who had been accused of harassment and were visited by police after sending birthday cards and Christmas gifts to their grandchildren.
He said: "Divorce and family breakdown can take an emotional toll on all involved, but the family dynamic that is all too often overlooked is that between grandparents and their grandchildren.
"When access to grandchildren is blocked, some grandparents call it a kind of living bereavement."
'Presumption of rights'
Labour's Darren Jones read out a statement from a couple in his Bristol constituency who had not seen their grandchild for 11 years, saying how the experience had been "heartbreaking" for them.
He told the BBC: "I had no idea this was a problem before I became an MP as there is just a presumption that grandparents have a right to see their grandchildren.
"It was only when Jane Jackson (who founded the Bristol Grandparents Support Group) walked into my surgery and I heard their story…. the sheer heartbreak of it… that I knew, and joined them in their call for action."
Mr Jones said there was now cross-party support for a change to the law.
"My expectation is there will be change and things have moved forward, but that is down to the work of those campaigners," he added.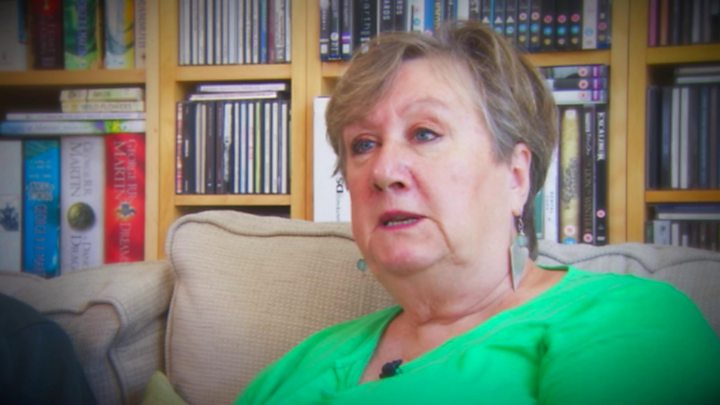 Children's minister Nadhim Zahawi said the government would look at any proposals that could improve the system, but the guiding principle "has to be the wellbeing of the child".
He told the BBC: "We all have had cases in our surgeries of terrible tales of grandparents not being allowed to see their grandchildren, when it is clearly in the interest of the child.
"If it is in the child's interest, as it maybe, to see their grandparents, then that is what should happen. If we keep the child front and centre, we will always do the right thing."
The issue of access rights for grandparents was last examined in 2011 as part of the independent Family Justice Review.
The report recommended that CAOs stay in place to "prevent hopeless or vexatious applications that are not in the interests of the child".
A Ministry of Justice spokesperson said: "The welfare of a child is the primary consideration for the family courts and steps are taken wherever possible to reduce the impact of family conflict on children when relationships end.
"We will consider any proposals for helping children maintain involvement with grandparents, together with other potential reforms to the family justice system, which are currently being looked at."
Are you a grandparent who doesn't see their grandchildren as a result of a divorce? Or are you a parent whose children don't see their grandparents? Share your experiences by emailing haveyoursay@bbc.co.uk.
Please include a contact number if you are willing to speak to a BBC journalist. You can also contact us in the following ways: