Cadbury and Jaguar Land Rover hit by water shortage
People in some areas are being urged to use as little water as possible after thawing temperatures caused pipes to burst, with more than 10,000 properties in London and the South East disrupted over the past 48 hours.
The issue has also affected suppliers in Wales, Scotland and Ireland, as well as the North West, Yorkshire, the South West and the Midlands, which is where the affected JLR plants are based.
:: What to do if a water pipe bursts in your home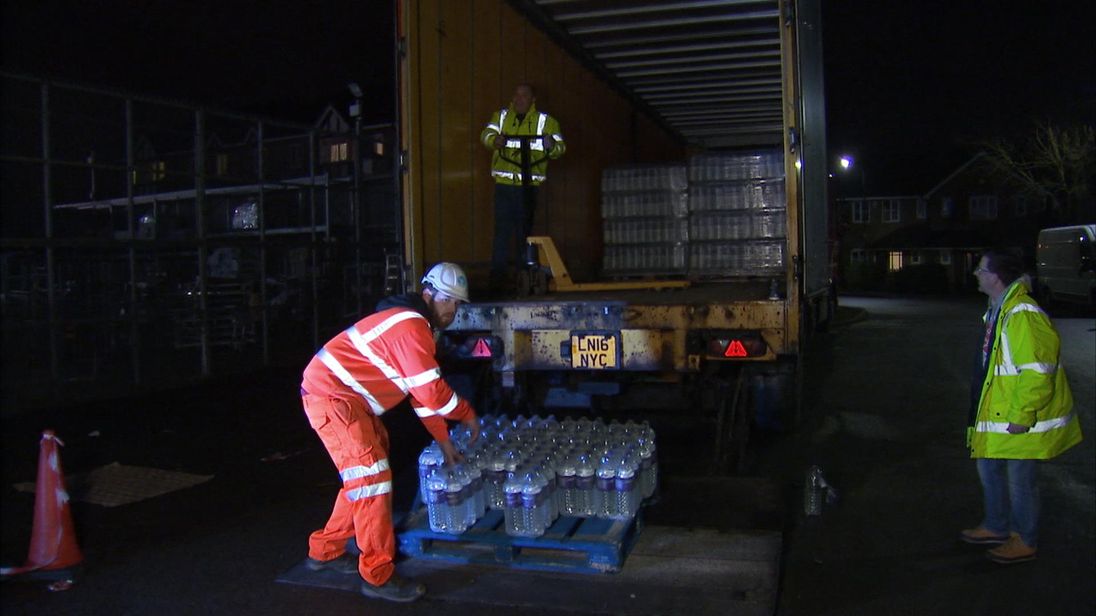 On Monday, Cadbury confirmed it had only a limited water supply to its manufacturing site in Bournville. It said manufacturing was running, but it currently had sufficient stock to manage demand.
A Mondelez International spokesperson said: "We have been told by Severn Trent water that we will have limited water supply across our site for the rest of the day.
"As the health and safety of our colleagues is our highest priority we have advised colleagues to leave the site, and work from home where possible.
"The good news is we have a limited water supply to our manufacturing site in Bournville, and therefore our supply of chocolate is not immediately impacted as some production is continuing and we currently have sufficient stock available to make through this, hopefully, short disruption."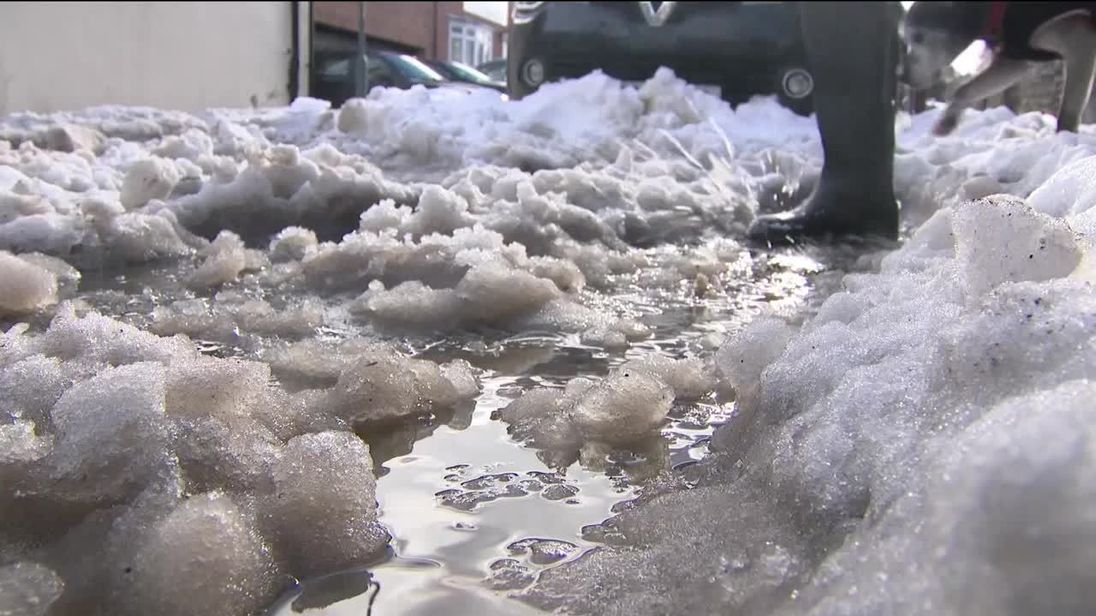 It comes as JLR said it "cannot say" when production at the Solihull plant in Birmingham, which employs 10,000 people, will resume, with production at the Castle Bromwich site, which employs 3,000, to close from Tuesday morning.
A spokesman for water company Severn Trent confirmed: "Due to the recent thaw we've experienced, our teams are

dealing with a huge number of burst pipes across our region which is putting pressure on our network.
"As well as bringing in extra teams and tankers, and ramping up production at our treatment works so we can continue to keep schools, hospitals, homes and vulnerable customers on supply, we've worked closely with JLR to manage their water usage, which helps us prioritise household supplies.
"We'd like to thank them for their support as we look to get everything back to normal for our customers."
:: RAF air drops supplies to 'isolated' Cumbria after days of snow
The announcement came shortly after Welsh Water confirmed it had 4,500 customers whose water supply had been affected, with more water pumped into the network in the last day than the peak period last summer.
"We are mobilising additional staff to help protect supplies by finding and fixing over 200 leaks a day – more than three times the usual amount," a spokesman added.
"We are also asking customers to help protect water supplies by not leaving taps – internal or external – running and reporting any leaks or bursts out on roads and highways directly to the company."
:: Thousands of starfish wash up on beach after big freeze
Meanwhile, affected water companies, including Thames Water and South East Water, have united in asking customers to avoid all but essential water usage.
Some of the advice is to take short showers rather than baths, being careful to turn taps off, and only running washing machines and dishwashers with a full load.
The problems – which also forced a number of schools to close on Monday – have been caused by pipes damaged by frozen water in the low temperatures that spread across the country last week.
Some suppliers have warned that the thaw could also cause ground movement that would further damage infrastructure.