Burning oil tanker may explode as body found
The victim was among 30 Iranians and two Bangladeshis missing after the tanker Sanchi collided with a grain ship 160 miles off Shanghai on Saturday.
Mohammad Rastad, head of Iran's ports and maritime organisation, told ISNA news agency that the body has been sent to Shanghai to be identified.
The other Sanchi crew members have not yet been found.
Meanwhile, experts are trying to bring the fire under control and contain the leaking oil, amid concerns the ship might explode and sink.
The Sanchi had been travelling from Iran to South Korea, carrying 136,000 tons (nearly one million barrels) of condensate, a sort of ultra-light oil.
Condensate is very low density, highly toxic and more explosive than normal crude.
Most types of condensate are colourless and virtually odourless, making them difficult to see and contain after a spill.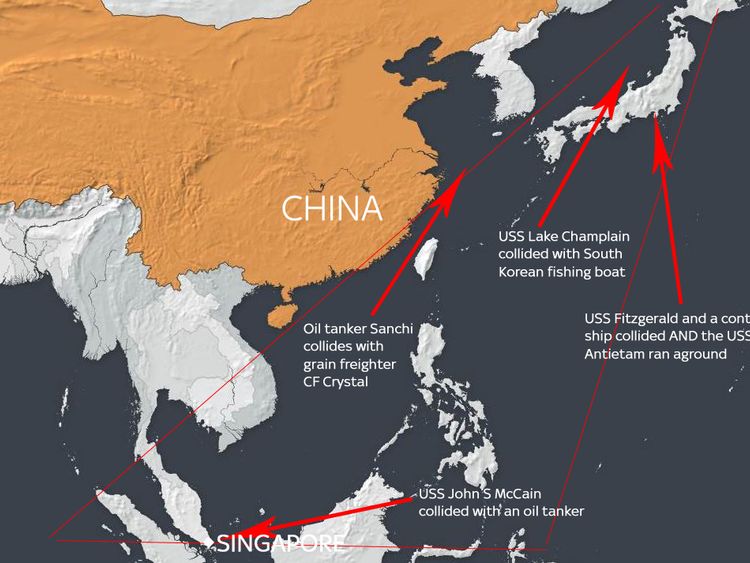 According to the South Korean Coast Guard, much of the condensate may have evaporated or burned immediately, but the Sanchi's own fuel – which will be heavier – will be more difficult to deal with.
Rescuers from three countries – China, South Korea and the US – are trying to find the missing crew.
The flames and poisonous gases coming from the wreck are making the search difficult, however.
The 21 Chinese crew on the grain ship – Hong Kong-registered CF Crystal – were all safely rescued.
The cause of the collision is not clear.