Bukele confirms that Venezuelan diplomatic personnel are already outside El Salvador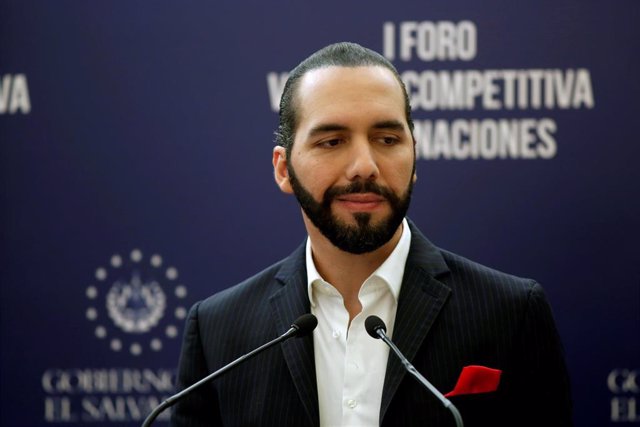 The President of El Salvador, Nayib Bukele – REUTERS / JOSE CABEZAS – Archive
MADRID, Nov. 5 (EUROPE PRESS) –
The president of El Salvador, Nayib Bukele, reported Monday that Venezuelan diplomatic personnel, who were expelled by the government on Saturday, have already left the country.
"At this time all representatives of the Maduro regime have left our country," Bukele has announced through his Twitter social network account.
The Salvadoran president has stressed that the diplomats had the suitcases "full of toothpaste, soap, deodorant and other 'delights' that are found everywhere in this country democratically ruled by a 'bubbler.'
Bukele's statements come after the Venezuelan president, Nicolás Maduro, called him "imperialist fighter" after his decision to expel Venezuelan diplomatic personnel from the country.
Likewise, the president of El Salvador has indicated that he expects Venezuelans to tire "one day of a regime that has the country with more wealth per capita in Latin America mired in misery."
"You have the power to change whenever you want. You just have to join and do it," Bukele said.
In response to the expulsion of Venezuelan diplomatic personnel from El Salvador, Caracas took the same measure, which gave the Salvadoran diplomatic corps a period of 48 hours to leave the Venezuelan territory.